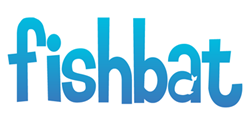 Bohemia, NY (PRWEB) December 27, 2013
fishbat, a Long Island SEO company, responds to an article published by Search Engine Watch on December 17th, which reveals a bunch of tips to improve local SEO success.
According to the Search Engine Watch article titled "6 ways to Accelerate Your Local SEO Success in 2014," predicting SEO trends can be difficult, however, local SEO work is vitally important to small businesses and should not be ignored. In order to improve a company's local SEO rankings, there are a few simple guidelines that should be followed.
Firstly, a company should make sure its website and company pages are structured and well-designed. A great website will not only attract customers, but also search engine spiders that will boost search rankings.
Businesses should also be sure not to ignore the mobile market. According to the article, more than half of American adults own a smartphone, and nearly one in two shoppers use their phone while researching local products and services. Therefore retail companies in particular, should launch a mobile version of their website, built into their existing SEO frame.
Next, companies should look to take advantage of Pinterest's new "Place Pins." Place Pins allow businesses to place their Pinterest profile onto a digital map that is easily accessible to mobile Pinterest users. A fleshed-out Pinterest profile combined with Place Pin functionality will surely drive up local business for most companies, especially those located in urban areas.
Justin Maas, vice president of client relations at Long Island SEO company fishbat, says that search engine optimization is essential to all small and large businesses. "Marketing has two steps: creating a message, then putting that message in a place where it is likely to be seen," he says. "Nowadays, Google search results dictate the success of many companies. SEO work, specifically local SEO work, is vastly important to small business, and its impact will only continue to grow in the future. The SEO techniques listed in the Search Engine Watch article should be followed by all small businesses looking to grow through online marketing."
Mass continued, "If you do not understand the basics of how Google Hummingbird functions and the theories behind social media marketing, you may want to consider seeking outside help to establish your company online. Hiring an SEO company could really benefit your promotional marketing campaign."
fishbat is a full-service online marketing company and social media agency dedicated to connecting all types of businesses with their target audiences in the most effective and efficient way. Through innovative strategies in social media management, search engine optimization (SEO), branding, web design, reputation management and public relations, fishbat promotes a consistent and professional online voice for all of its clients.
#####