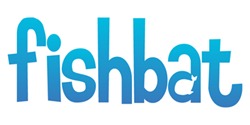 Bohemia, NY (PRWEB) January 07, 2014
fishbat, an award-winning online marketing company, responds to an article published on January 3, which details a decreasing number of teens using Facebook and the impact on social media advertising opportunities.
According to the Mashable article titled "Facebook's 'Teen Problem' Is More of a Media Problem," teens are starting to be less active on Facebook, but advertisers don't think it could have serious implications for advertising. The article says advertisers do not view teenagers in the same way consumers do. In fact, advertisers don't consider teenagers do be main targets on social media. Companies that like to advertise on social media tend to focus more towards 25 to 40 year olds, mainly because they have more purchasing power.
Justin Maas, vice president of client relations at award winning online marketing company fishbat, believes that losing teens is a problem, but not significant. "Teens use social media more for connecting with friends and sharing photos," he explains. "In reality, it's the older consumers, ages 25-40 that are using social media to buy things. Teens lack that essential purchasing power because they have to go through their parents. Marketing to teens is important because they will grow older and obtain purchasing power eventually. However, it won't be too detrimental to lose some consumers around that age because they aren't an active demographic."
Maas says successful social media marketing campaigns must create content that can be related to teens as well as adults. "Memes and other viral Internet phenomena are a great way to get teens thinking about your brand, while still catering to consumers with purchasing power," he says.
fishbat is a full-service digital marketing firm and social media agency dedicated to connecting all types of businesses with their target audiences in the most effective and efficient way. Through innovative strategies in social media management, search engine optimization (SEO), branding, web design, reputation management and public relations, fishbat promotes a consistent and professional online voice for all of its clients.