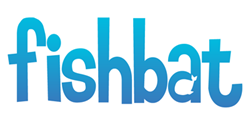 Bohemia, NY (PRWEB) October 20, 2013
fishbat, an online marketing company, responds to an article published by Mashable on October 15th, which reports that Twitter is now enabling users to receive direct messages from anyone, even if you are not following them.
According to the Mashable article titled "Twitter Now Lets Users Receive DMs From Anyone Without Following Back," Twitter has finally altered its longstanding rule that two parties need to follow each other in order to send direct messages. Now, the social network is providing an option that allows users to switch from the established 'both must follow' rule to the new 'any follower can DM' rule.
The article also explains that Twitter did not announce the rule change. Instead, the new setting was found on October 15th by users themselves. The discovery of the rule change was met by user panic, as users realized that the lessened barriers to direct messaging could lead to an increase in spam messaging. However, the article says that the 'receive direct messages from any follower' option must be selected by the user for the setting to change.
Justin Maas, vice president of client relations at online marketing company fishbat, says that Twitter's direct messaging rule change is big news for social media marketers. "Social media brand managers have always viewed the old direct messaging rules as a bit of a nuisance," he says. "In order to send private messages to followers, companies on Twitter used to have to follow them back. As most businesses do not want to be following large numbers of people, Twitter has generally been disregarded as a private messaging tool by business."
Mass believes that the new direct messaging option will make Twitter an indispensable customer service tool. "Under the updated direct messaging rules, companies can receive and respond to direct messages without following tons of people," he says. "From a customer service perspective this is really exciting. Going forward, I predict that Twitter will not only be used by business as a marketing device, but also as a way to get people needing customer service quick answers."
fishbat, Inc. is a full-service digital marketing and social media agency dedicated to connecting all types of businesses with their target audiences in the most effective and efficient way. Through innovative strategies in social media management, search engine optimization (SEO), branding, web design, reputation management and public relations, fishbat promotes a consistent and professional online voice for all of its clients.