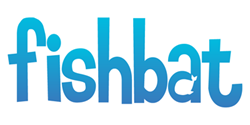 Bohemia, NY (PRWEB) October 02, 2013
Internet marketing company fishbat responds to an article published by Mashable on September 26th, which discusses that the Internet is still not being entirely utilized by a large amount of the American population, leaving room for potential growth in the online marketing industry.
According to the Mashable article titled "America Offline: 15% of U.S. Adults Don't Use the Internet," a poll directed by the Pew Research Center found that 15 percent of Americans still do not use the internet, and nearly 10 percent of Americans do not use Internet in their home. The article states a few major reasons why those users are not online, including usability concerns, cost and availability, and a general lack of interest among seniors.
However, experts expect the number of non-Internet users to dwindle quickly. The article says, "As a reminder of how rapidly the Internet has become integrated into most people's lives, note that less than two decades ago, these percentages were reversed — 85 percent of people did not use the Internet."
Justin Maas, vice president of client relations at Internet marketing company fishbat, says, "The fact that such a significant portion of the American population still does not take part in social media only shows the growth that is still possible within the field of online marketing. As social media becomes an increasingly essential part of everyday life and more people gain access to the Internet in their homes, social media marketing will become an even bigger industry."
Mass expects that as the online population begins to better reflect the overall population, industries that have not yet taken advantage of online marketing, such as those that cater to older audiences, will begin to rethink their marketing strategies.
fishbat, Inc. is a full-service online marketing company and social media agency dedicated to connecting all types of businesses with their target audiences in the most effective and efficient way. Through innovative strategies in social media management, search engine optimization (SEO), branding, web design, reputation management and public relations, fishbat promotes a consistent and professional online voice for all of its clients.
#####