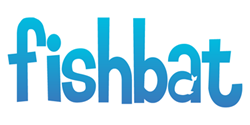 Bohemia, NY (PRWEB) December 07, 2013
fishbat, a renowned full-service digital marketing agency and Long Island SEO company, ushers in a new trend in social media marketing as it incorporates technological innovation and pioneering ideas to boost online brand presence.
By combining the appropriate strategies of effective community management and web marketing, fishbat enforces the client's social media image through an interactive approach, which creates and amplifies the dialogue between the brand and its customers. To strengthen a brand's positive depiction across different platforms, fishbat provides competitive ad placement and outreach to enlarge its consumer base through smart and targeted digital billboards.
Justin Maas, vice president client relations at fishbat, a leading Long Island SEO company, highlights the credence and significance of social media marketing. "Our comprehensive social media solutions enable our clients to promote diverse products and services, offer direct customer service, and continually maintain a brand message. While successfully monitoring brand perception among consumers, we help our clients to successfully utilize the influence of social media platforms to reach their target demographic."
Maas highlights fishbat's drive to develop interactive content for clients. He says, "We continue to research social media best practices and implement the best ways brands can reach target audiences by creating fun, engaging content for social pages."
fishbat is a full-service online marketing company and social media agency dedicated to connecting all types of businesses with their target audiences in the most effective and efficient way. Through innovative strategies in social media management, search engine optimization (SEO), branding, web design, reputation management and public relations, fishbat promotes a consistent and professional online voice for all of its clients. With a playful yet incisive brand voice unified with professional online solutions, fishbat targets small to mid-sized business owners and brands. The agency currently represents Fortune 500 companies and employs the brightest social media analysts and experts in the industry.
#####