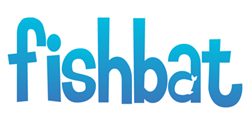 Bohemia, NY (PRWEB) October 04, 2013
fishbat, a leader in online marketing companies, responds to an article published in The Economic Times, which discusses an increase in average social media spending by businesses worldwide in 2013.
According to an October 1st article published in The Economic Times titled "Companies to spend an average $19 million on social media in 2013: TCS," a global study by TCS reveals that the average company will spend $19 million on social media by the end of 2013, continuing the trend of exponential growth in social media spending over the last few years. In addition, the TCS Global Trend Report predicts social media spending is expected to increase to $24 million by 2015.
The rise of spending on social media is based on results. Of the 56 percent of businesses that measure returns on social media investments, a majority have reported a positive return on investment, and as a result, 64 percent of firms covered by the study have assigned a full-time employee to work within social media networks like Facebook, Twitter and LinkedIn.
Justin Maas, vice president of client relations at fishbat, a leader in online marketing companies, says the increased spending on social media is due to a growing interest in more personal, hands-on marketing strategies.
"Social media is one way businesses can attract consumers and connect with them on a more personal level," he says. "Most large companies have a strong presence on social media nowadays. The companies that are taking advantage of social media as a marketing tool are differentiating themselves from their competitors, and it shows in earning reports."
Maas advises companies to continue to increase spending on social media marketing. "More and more people are finding their way to social media sites every day," he says. "Meaning, your audience is constantly expanding and your content has a better chance of being viewed. Not to take advantage of this fact would be a mistake."
fishbat, Inc. is a full-service online marketing company and social media agency dedicated to connecting all types of businesses with their target audiences in the most effective and efficient way. Through innovative strategies in social media management, search engine optimization (SEO), branding, web design, reputation management and public relations, fishbat promotes a consistent and professional online voice for all of its clients.