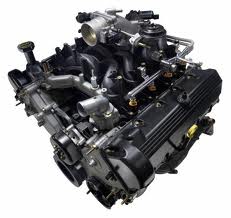 The 1990 to 2003 installations of these motors helped introduce the technology in place to consumers for more than two decades.
Joplin, Missouri (PRWEB) July 01, 2013
Ford developed its V6 engine technology through the 1980s that helped set the pace for development in later decades. The 4.0 series motors remain a popular installation on the secondary market. The CrateEnginesforSale.com company is now selling its Ford 4.0 crate engine inventory for below MSRP pricing at http://www.crateenginesforsale.com/blog/ford-crate-engines-sale-2. This price drop is one effort made to lower the cost of the reconditioned crate motors that are currently provided in the Ford family.
The Ranger, Expedition and other successful brands in the Ford inventory have used the 4.0 engine successfully. The 1990 to 2003 installations of these motors helped introduce the technology in place to consumers for more than two decades.
The reconditioned builds that are now supplied for this V6 series are built from low mileage engine blocks. The Crate Engines for Sale Co. now relies upon new investments in technology and equipment to produce a higher standard of engine builds for the public.
"Our crate engine builds are sold less than MSRP when compared with some sellers online," a source from the CrateEnginesforSale.com website included. The cost of replacing a motor inside a used vehicle could exceed the salvage value for consumers. Paying full price for a new engine may not be as cost effective as purchasing a new vehicle.
"The engine inventory we ship is used by owners of vehicles, project car builders and mechanics in North America," the source added. The updated building practices and faster methods of customer order delivery are expanding the sales volume generated in this year.
The 4.0 V6 motors that are now rebuilt and sold instantly to consumers is in addition to 302 V8 builds that were announced last month. The 302 motor series used for the Mustang and other vehicles can now be purchased alongside the 4.0 edition recently added.
A news announcement was made to inform the public at http://www.prweb.com/releases/rebuilt-302-ford-crate/engine-refurbished-motors/prweb10772925.htm. The arrival of these Ford crate engines in rebuilt condition on the CrateEnginesforSale.com website is one recent effort of expanding consumer buying abilities in 2013.
About CrateEnginesforSale.com
The CrateEnginesforSale.com company builds and sells remanufactured crate motors to the public. A growing inventory of Ford, Dodge, Chevrolet and other top engines can be found online. The rebuilding processes put in place by engineers at this company help to improve the installation quality for consumers. The CrateEnginesforSale.com website remains updated multiple times each day with new inventory and pricing details. The quote system is now a popular way to provide online pricing for any of the reconditioned crate motors now for sale.