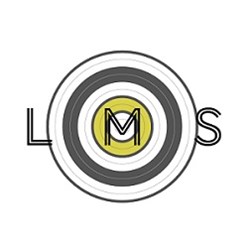 Sydney, Australia (PRWEB) January 30, 2014
LMS Thinking is an outsourced sales and marketing firm in Sydney, with offices also in London and New York. The firm, which was founded in 2007 by managing director Tim Kennedy, has been able to grow and develop across three major continents by using solely direct marketing strategies. This method has been steadily rising in popularity; however, the last few years has seen the demand for direct marketing soar as its benefits start to become much clearer.
LMS Thinking urge businesses to implement direct marketing campaigns into their marketing strategies, as raising the profile of their brand is essential. The Sydney-based firm claim direct marketing is a very effective tool for doing just that. LMS Thinking outline their five top reasons for using direct marketing:
1. Cost-Effective
Direct marketing brings the product or service straight to the customer and marketers are able to deliver the clients messages instantly, without the need for spending money on additional marketing materials. LMS Thinking offer direct marketing campaigns on a pay-on-results basis. This means clients only pay when the marketing efforts result in quantifiable sales. For this reason, LMS Thinking are more cost-effective than any other marketing method.
2. Provides Accurate and Immediate Results
Direct marketing delivers immediate results which are quantifiable, and gives a more accurate estimate of the conversion rate. LMS Thinking claims this enables them to be able to monitor the marketing strategy as well as helping with the planning of future campaigns more effectively.
About LMS Thinking: http://www.lmsthinking.com/our-approach/
3. High ROI
The pay-on-results policy that LMS Thinking offer guarantees their clients a high ROI, which other forms of marketing cannot compete with.
4. Develops Customer Relationships
LMS Thinking express that by interacting with customers directly, it allows for a rapport to be built with current customers, as well as meeting new prospects. The personal relationships formed with customers not only generates loyalty to the brand, but also gives them the all-important positive customer experience.
5. Experiment with New Markets
As direct marketing is so cost-effective, it can be used to test new markets and see how they react to specific a product or service. The information collected can be used for future campaigns and expansion plans. LMS Thinking attribute direct marketing for their growth across markets in Australia, America and the UK.
As the demand for direct marketing rises, LMS Thinking encourage even more Australian businesses to use this form of marketing.
LMS Thinking is an outsourced sales and marketing firm who deliver compelling direct marketing campaigns. The firm will open further offices in Melbourne, Brisbane, Perth and Adelaide in the first six months of 2014.