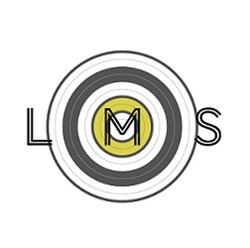 Entrepreneurship is one of the most important inputs in the economic development of a country.
Sydney, New South Wales (PRWEB) November 05, 2013
Google and PricewaterhouseCoopers have released the findings of their report titled 'The Startup Economy: How to Support Tech Startups and Accelerate Australian Innovation,' which shows start-ups have the potential to contribute $109 billion (or 4% of GDP) and around 540,000 jobs to the Australian economy. Following on from this report which was published in April 2013, Sydney-based customer acquisition firm, LMS Thinking, promote their business development program for budding entrepreneurs, with the main aim to create a generation of self-sufficient and successful business owners in New South Wales.
LMS Thinking is an outsourced sales and marketing firm with offices based in London, New York and Sydney. The firm combine the perfect balance of strategic sales with an enticing marketing approach, to generate a high ROI for companies. Entrepreneur and Managing Director, Tim Kennedy founded LMS Thinking in 2007 and is committed to nurturing the entrepreneurial qualities found in individuals to help strengthen the local economy of New South Wales, Australia. 'Given the current state of the global economy we felt that offering a development program that educates individuals on the most important skills required to run a successful business would be a great way to further strengthen Australia's future economy,' said Managing Director, Tim Kennedy.
About LMS Thinking: http://www.lmsthinking.com
Entrepreneurship doesn't only reap tremendous rewards for individuals but also helps contribute to local economies. The entrepreneur who is a business leader looks for ideas and puts them into effect in fostering economic growth and development. 'Entrepreneurship is one of the most important inputs in the economic development of a country,' explained Tim Kennedy.
There are many benefits that entrepreneurs bring to the local economy. LMS Thinking, highlight three of these main benefits as:

The improvement in the Standard of Living – an increase in the standard of living of local people is a characteristic feature of the economic development of a country. Entrepreneurs play a key role in increasing the standard of living of people by adopting latest innovations in the generation and sale of a wide variety of goods and services at a lower cost.
Reducing the concentration of economic power - industrial development normally leads to concentration of economic power in the hands of a few individuals which results in the growth of monopolies. In order to redress this problem a large number of entrepreneurs need to be developed, which will help reduce the concentration of economic power amongst the population.
Increasing GNP - entrepreneurs are always on the lookout for opportunities. They encourage effective resource mobilisation of capital and skill, bring in new products and services and develops markets for growth of the economy. In this way, they help increasing gross national product as well as per capita income of the people in a country.
Tim Kennedy is well aware of the economic and social benefits of entrepreneurship. This is why LMS Thinking has implemented their own development program, aimed at cultivating and nurturing future entrepreneurs. Traditionally, Australia has a considerably higher 'fear of failure' rate than other nations like the USA and Canada. This is why LMS Thinking has implemented this scheme, so that successful and experienced entrepreneurs like Tim Kennedy can mentor and ensure the success for those who choose the entrepreneur route.