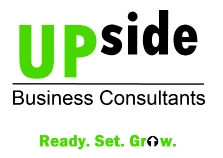 The medium and channel you use to market your company itself can often help you stand out in a crowded market. Video can be used very effectively to achieve this goal.
Hauppauge, NY (PRWEB) August 28, 2014
In a recent release (Long Island Marketing Differentiation Tips), Upside shared key ways local businesses can differentiate. This month, the Long Island marketing consulting and digital marketing firm explains that the marketing tactics that your company utilizes can directly differentiate you.
"The medium and channel you use to market your company itself can often help you stand out in a crowded market. A great example is using video marketing to reach your audience in an engaging way that delivers content in an easy to consume format," says owner, Doug Betensky.
The firm's video packages range from product demos to short commercials, industry updates and branding videos, to name a few. In several cases, Upside is responsible for filming and delivering success stories of how Hurricane Sandy victims have rebuilt their homes on the South Shore as well as educational videos for the construction industry. The firm reports many companies are doing videos on a monthly basis.
"It's inspiring to see how companies are using video to address issues, opportunities and challenges faced by their own customers. With so many great social media networks available, businesses are able to share and spread compelling, newsworthy content very easily."
In addition to helping a company differentiate, Upside Business Consultants says that video marketing is very helpful for improving SEO campaigns and delivering important messages to potential customers on websites. The Long Island marketing firm reports that while it has a fully operational in-house video and photography studio, several companies have also created their own in-house video studios to make the process as efficient as possible.
Upside believes it is imperative that business owners include video marketing as part of their marketing strategy in 2014 and beyond. According to the Invodo Marketer's Summary 2014 video statistics, 74% of all Internet traffic in 2017 will be video. 52% of marketing professionals (globally) claim that video offers the best ROI and 65% of video viewers watch more than ¾ of a video. Today's web users are more likely to view video content before reading written content. They are also more likely to share videos with their friends and coworkers. This is genuine proof that video marketing is here to stay for the long-haul.
For more information:
Visit Upside's video marketing website, UpsideCreativePro.com, to learn more or call (516) 610-0922. Upside also provides full-service video coaching for a range of video formats to prep executives and business owners interested in being featured in their videos.
About Upside Business Consultants:
Upside Business Consultants is a New York Internet marketing company located in Hauppauge. The marketing team specializes in video production, video marketing, marketing consulting, SEO, social media consulting, Internet advertising, and marketing coaching/training. Upside's goal is to help small business owners thrive online by expanding their online visibility and helping them to increase conversions.