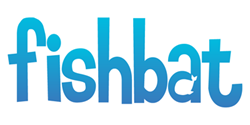 Bohemia, NY (PRWEB) October 13, 2013
fishbat, a leading online marketing company, comments on an article published by Adweek detailing Monopoly's new social media promotion, "Battle of the Brands," which illustrates the difference between having a large amount of fans and knowing how to put them to use.
According to the Adweek article titled "In Monopoly's battle of the brands, Carnival crushes Coke, Nestlé and more Facebook challenge has surprising results," in order to promote its new brand-friendly game "Monopoly Empire," Hasbro is hosting a Facebook competition cleverly deemed "Battle of the Brands." The game pits several of the games featured brands against each other. Some of the featured brands include Coca-Cola, EA, eBay, Beats by Dre, Carnival Cruise Lines, Chevrolet, Fender Guitar, Nerf, Ducati, X Games, JetBlue, Nestlé, Yahoo, and Transformers.
The article says the competition, hosted on Facebook, was designed like a race to see which brand would be the first to get 5,000 likes on their #BattleoftheBrands page. Even with clear-cut favorites such as Coca-Cola, EA, Yahoo, and eBay, the winner was somewhat of a dark horse. Carnival Cruise Lines blew past the 5,000 likes goal within two hours despite having 2.2 million fans, a small number compared to Coca-Cola's 73.6 million. A few brands such as Beats by Dre, JetBlue, and Chevrolet received 2,000 likes, while EA, and eBay forgot to participate all together. Nestlé and Yahoo participated, but never passed 200 likes.
Justin Maas, vice president of client relations at online marketing company, fishbat, says this shows that quantity isn't always quality. "Having a large number of fans doesn't mean your fans will participate or even take note of your promotional activities," he says. "Brands like Coca-Cola with 73 million fans should be winning these types of competitions, but unfortunately this shows that many big brands have inactive fans."
Maas says engagement is the true testament of success. "Engagement is how a brand can measure success," he says. "When fans are engaged, it shows that they care and are constantly looking at your page. Having a solid steadfast online presence keeps fans engaged, and competitions like this remind fans and followers that they are important. It's always important to make fans feel like a company has a personality, instead of being yet another face-less corporation. A little personality goes a long way."
fishbat, Inc. is a full-service digital marketing firm and social media agency dedicated to connecting all types of businesses with their target audiences in the most effective and efficient way. Through innovative strategies in social media management, search engine optimization (SEO), branding, web design, reputation management and public relations, fishbat promotes a consistent and professional online voice for all of its clients.
#####