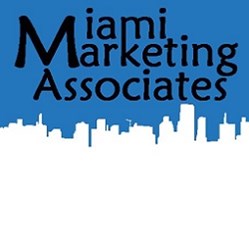 The results confirmed that Arizona, Nevada, Florida and California were among the top performers
Miami, Florida (PRWEB) November 12, 2013
A recent analysis by CallFire confirms Florida as one of America's biggest rebounding states for small business marketing and sales activity since the financial meltdown five years ago. Miami Marketing Associates, an outsourced sales and marketing firm based in downtown Miami, are delighted to have contributed to the recovery of the state's economy.
About Miami Marketing Associates: http://miamimarketingassociates.com
CallFire, which is a cloud-based text and voice platform that allows businesses to easily reach customers directly, released an analysis last month reviewing which US states have made the biggest strides since the country's economy downturn in 2008. The study, which was titled, 'The State of Small Business Post-Lehman,' evaluated the "purchase of small business phone numbers for trackable marketing campaigns used over a variety of ad mediums illuminating the extent of marketing and sales activity by region (CallFire via prweb). CallFire has expressed that reviewing the figures of how many small business phone numbers are purchased for marketing intentions is a good indicator for measuring the shifting movements of a region's economy.
The results confirmed that Arizona, Nevada, Florida and California were among the top performers for having the most small business sales and marketing activity despite being the hardest hit states by the US housing bubble. Falling at the bottom of the rankings were North Dakota, South Dakota, West Virginia, Iowa and Mississippi. 
Miami Marketing Associates is a leading outsourced sales and marketing firm who specialize in customer acquisitions. The firm uses direct marketing methods to launch campaigns, as this meets the demands for its clients by allowing solid relationships with customers to be built. At the time Miami Marketing Associates launched their business in downtown Miami, the region was an established hub for small businesses. Miami Marketing Associates are thrilled that its location continues to be a part of a growing economy. The firm hopes their business will continue to flourish as the Sunshine State maintains positive developments to its economy.
See the file attached for a visual overview of which regions have growing economies, and which ones are falling behind.
Source:
http://www.prweb.com/releases/2013/10/prweb11236146.htm