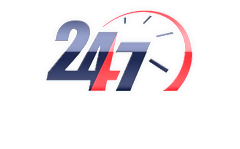 We can complete most jobs within 1 day and we strive for complete customer satisfaction. We offer copper and PEX piping and service with a smile
Modesto, CA (PRWEB) November 23, 2014
Modesto plumbers at Repipe Masters specialize in galvanized water line replacement. Since they are a specialist they can complete copper repiping and PEX piping jobs faster than most service plumbers. They are now offering a coupon for $250 off complete galvanized water pipe replacement. The new offer can be applied to any home as long as it has at least one bathroom. "We can complete most jobs within 1 day and we strive for complete customer satisfaction. We offer copper and PEX piping and service with a smile," says Anthony of Repipe Masters.
Modesto re-piping pros at Repipe Masters are licensed plumbers who carry insurance. This is important because replacing all of the water lines in a house is a major job. Old plumbing pipes and connections must be dealt with and sheetrock usually needs to be opened and repaired. "Always hire a licensed plumber who specializes in repiping. Local plumbers who mostly handle backed up drain are not in a position to handle a whole house pipe replacement the way we are," says Anthony.
People often ask the Modesto plumbers at Repipe Masters how they would know if they need a re-pipe. There are several warning signs to pay attention to. Most homes in Modesto were originally built using galvanized pipes. This type of pipe rusts from the inside out, which means that homeowners won't know there is a problem just by looking at the outside of the pipe. One of the most common problems is low water pressure. This is usually caused by rust accumulating in the old galvanized pipes which restricts water flow. The problem is usually noticed when the hot water takes a long time to heat up or the shower goes cold when the toilet is flushed.
Other warnings signs include rust colored water or leaky pipes. Good clean drinking water is important and since galvanized pipes rust on the inside they are often the cause of impurities in the drinking water according to Anthony. "When we test the water of older homes where galvanized water lines are in place we usually find a high level of contaminates in the water." The Modesto plumbing experts at Repipe Masters have the skill and experience to properly evaluate the condition of the existing water pipes in a home.
To learn more about Repipe Masters please visit their website. To take advantage of the new whole house water pipe replacement coupons for copper or PEX pipe replacement please call (866) 513-4906.
Repipe Masters
8 Hangar Way
Suite 6
Watsonville, CA 95076
(866) 513-4906