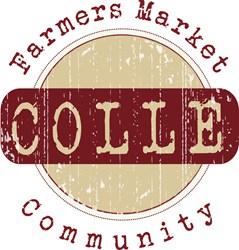 Bohemia, NY (PRWEB) October 15, 2013
Colle Farmers Market, an organic farmers market, responds to an article published by Occupy on September 27th, which discusses Brazil's increase in organic markets due to rising awareness of the heavy pesticide use in the country.
According to the Occupy article titled "Rebelling Against Massive Use of Pesticides, Brazilians Shift to Organic Foods," organic street markets are popping up all over Brazil to satisfy the increasing demand for fresh, organic food. In fact, the article says the City of Belo Horizonte, one of Brazil's biggest cities, saw a 10 percent increase in the demand of organic food just in the first half of this year.
The move to organic could be attributed to the boost in information on social media that exposes the country's heavy pesticide use. The article says Brazil uses about 11.2 pounds of pesticides per person each year. That's more than double the amount used in the U.S. Many of the pesticides banned in other countries are also used in Brazil.
The widespread pesticide abuse in the country has also been linked to many deaths. The article says researchers found that the high suicide rate in the Pomeranian community is linked to high levels of pesticides. The pesticides were also found to cause infertility and skin cancer. Since then, many Pomeranian communities in the country have established organic markets.
A representative from Colle Farmers Market, an online organic farmers market, says the only way people can make the switch to organic is if they are educated on the harmful effects of pesticides and the benefits of organically grown food. "Brazil has a serious problem with pesticide overuse and it has a negative impact on human and even non-human health," the Colle rep says. "Researchers have found that the high levels of pesticides contribute to serious problems like neoplasms and defects in the central nervous system. Some people have also reported kidney malfunctions and fetal development."
The Colle rep stresses the importance of purchasing organic food in the country. "Because Brazil is so reliant on pesticides, people are better off purchasing fresh, organic food from local farmers," he says. "You know you are getting the healthiest food, straight from the farm. Purchasing organic food is the only way to ensure you are living a healthy life and not being affected by the country's pesticides."
Colle Farmers Market is an E-Commerce enabled community that is passionate about sustainable consumption and responsible conservation. The Colle movement is dedicated to connecting natural product vendors, organic farmers and all people who are living an organic and natural lifestyle.
#####