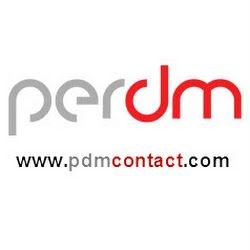 If consumers feel that the outlook is positive, this will be reflected in their spending habits.
Manchester, UK (PRWEB) August 09, 2013
The Office of National Statistics (ONS) estimated that GDP grew by 0.6% in Q2 of 2013, following a 0.3% growth in Q1. Gross Domestic Product (GDP) is the measure of all of the economic activity in the UK over a certain period. GDP quarterly reports are produced on a monthly basis for each quarter, to allow revisions for new information. The preliminary estimate – the category which the ONS estimate falls into – is released the first month after the quarter, in order to give an indication of growth. Successive figures are released in the second and third months in order for later information to be taken into account. GDP data is taken from survey returns from UK businesses, including 6,000 manufacturing firms, 25,000 service sector firms, 5,000 retailers and 10,000 construction companies.
About PerDM: http://www.pdmcontact.com
Back in July, PerDM outlined their predictions of increased consumer confidence boosted by the growth in Q1. With two quarters of positive growth in the UK economy, outsourced field marketing company PerDM expects consumer spending to rise. Director Ian Attwood explains: "While 0.6% economic growth does not look like much, what is critical is how this growth is perceived by the public. If consumers feel that the outlook is positive, this will be reflected in their spending habits. We have seen increased sales and customer acquisitions for our clients over the last quarter, which suggests increased consumer confidence compared to last year."
According to the Guardian newspaper, 0.6% quarterly growth is on a par with pre-2008 GDP, when the economy on average grew by 2.25 – 2.5% per year, or 0.6% quarter on quarter. However, today's GDP is 13% lower than it would have been had the recession never occurred. "Although the 0.6% figure on its own is not substantial, if we can meet or exceed this growth level for successive quarters we will begin to see real progression in our economic outlook, even if it will be several years before we are back to pre-2008 levels," says PerDM Director Ian Attwood.
Attwood believes that PerDM's field marketing services will make a positive contribution to the economic recovery. The firm works on behalf of some of the UK's largest organisations in the entertainment, media, telecommunications, finance, charity and energy sectors, providing brand awareness and customer acquisition for their services. "PerDM provides a cost-effective, results-driven service that reduces waste and overheads for our clients while increasing their bottom line. Encouraging responsible consumer spending and increasing the economic activity of businesses are both important factors in the path to economic recovery, and PerDM will have a part to play in this," says Ian Attwood, Director of PerDM.
Established in the UK in 2005, PerDM is now the fastest growing field marketing company in the UK and Ireland.
###