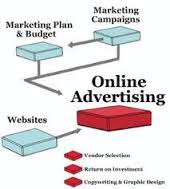 We don't try to wow people with traffic statistics and other buzz words they are tired of hearing. We talk about getting people more calls from the people who need their services in their local area
New York, NY (PRWEB) October 30, 2013
Plumber Marketing by Contractor Advertising is completely mobile friendly with the addition of responsive website design to their product offerings. "Responsive website design means that the site will look good on any device including smartphones and tablets," says Tony Brossard, VP of Sales for Contractor Advertising. These new websites detect the size of the screen on the device being used to view the site. Then the style of the website adjusts based on the size of the device it is being viewed on. This way every user gets the best viewing experience according to Brossard.
In addition to responsive website design Contractor Advertising is also offer potential new customers a complimentary Plumber Marketing SEO consultation. During the consultation business owners can learn about ways to increase their current incoming call volume. "We don't try to wow people with traffic statistics and other buzz words they are tired of hearing. We talk about getting people more calls from the people who need their services in their local area," says Brossard. Contractor Advertising offers customers call tracking services so they can measure their return on investment. "The best way to know where calls are coming from is to track them diligently," says Brossard.
Contractor Advertising specializes in Plumber SEO. This is the process of helping plumbing companies get more exposure in organic listings on major search engines. The end goal of this type of Plumber SEO is to increase the number of people who hire the plumber. They also offer a no cost consultation for companies seeking these services.
To learn more about Plumber SEO or the marketing services for plumbers being offered by Contractor Advertising please visit their website. People are also invited to give them a call at (866) 714-5511 or read their other news articles relating to Plumber Marketing.