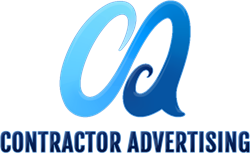 We decided to develop new plumber SEO packages because we wanted our customers to have control over their marketing with us
Santa Cruz, CA (PRWEB) September 13, 2014
Plumbing company SEO experts at Contractor Advertising have been delivering Plumber SEO programs that deliver a strong return on investment for many years. They are now offering new marketing packages that are very easy to understand. Additionally the new plumber SEO packages are completely customizable. "We decided to come up with new packages so our potential customers can take a more hands on approach to customizing our services to match their business," says Dan Goldstein, Director of SEO for Contractor Advertising.
The new Plumber SEO programs consist of Gold, Silver and Bronze packages. Each new plumbing company SEO program by Contractor Advertising is fully customizable so the plumbing company can target the types of services and repair that are most profitable to them. "We decided to develop new plumber SEO packages because we wanted our customers to have control over their marketing with us. A plumbing company can choose their package and then customize the program to target their most desired customers," says Tony Brossard, VP of Sales at Contractor Advertising.
Most companies seeking plumber SEO will desire the Gold Package according to Brossard. The Gold Package from Contractor Advertising has all essential elements of SEO and allows plumbing companies to focus on several cities and to focus on the most profitable services and repairs. "Our Gold Package offers plumbers the opportunity to compete with companies that have been dominating search for many years. It takes our customers several levels above what everybody else is doing," says Dan Goldstein. According to Goldstein the Bronze and Silver Packages allow plumbing companies that don't need the maximum number of calls and are less aggressive to focus on fewer cities and only the best jobs. Contractor Advertising also has a special package for people who want to focus on a specific project which includes the development of a new targeted website.
Contractor Advertising offers plumbing companies and HVAC companies a no cost consultation. One of their marketing experts can help plumbing companies understand what their competitors are doing online and how to do more. During the consultation the Plumbing Company SEO specialist will get a feel for what makes the plumbing company special so the factors that differentiate the plumber from other plumbers can be leveraged for maximum success. "Each prominent plumbing company has the types of services they like to perform most. We want to be able to help the person in need of plumbing service or repair, choose our customer," says Tony Brossard.
To learn more about the new Gold, Silver and Bronze Plumbing Company SEO packages being offered by Contractor Advertising please call (866) 714-5511. To learn more about Contractor Advertising please visit their website or read their press releases. Plumbers are also invited to view their informative videos. To schedule a no cost consultation please call (866) 714-5511.
Contractor Advertising
8 Hangar Way
Suite E
Watsonville
CA 95076
(866) 714-5511