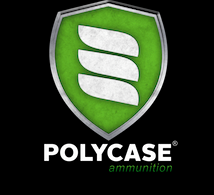 PMP has the experience and industry position PolyCase needs in a partner as we move into international markets
SAVANNAH, Ga. (PRWEB) July 02, 2014
Representatives from Denel PMP (Pretoria Metal Pressings)/Denel, the largest South African manufacturer of defense industry products, were in Savannah, Georgia on Friday, June 27, to meet with local manufacturer PolyCase Ammunition. PMP and PolyCase are negotiating an international distribution agreement that would manufacture PolyCase's lead-free ammunition products in South Africa, according to PolyCase Chief Operating Officer Drew Gorman.
"PMP has the experience and industry position PolyCase needs in a partner as we move into international markets. We are very excited by the opportunity the PMP relationship represents for our company," said Mr. Gorman.
PMP and PolyCase have been negotiating the manufacturing agreement since January of this year, when representatives from both companies met at the SHOT Show in Las Vegas. Those discussions led to last week's visit, during which the PMP executive team was shown the innovative products PolyCase is introducing into the ammunition industry.
"PMP is a great company with good people at the helm. From the beginning there has been an excellent personal relationship between our companies," said PolyCase CEO Paul Lemke, "Now we are formalizing the business relationship."
The PMP business also has the potential to result in significant new exports for PolyCase. In addition to the proposed co-manufacturing agreement, the PMP-PolyCase relationship will involve the export of large quantities of PolyCase's lead-free ammunition to South Africa, said Mr. Paul Lemke.
Making the trip to Savannah were PMP Chief Executive Officer Phaladi Petje, Chief Financial Officer Johannes Van der Merwe, and Executive Manager responsible for Business Development Victor Khasapane. Also present was Fred Hees of Battleborn Munitions, Inc., of Sparks, Nevada, the exclusive importer of Denel PMP ammunition into the United States.
PMP is the largest South African manufacturer of small arms ammunition, and is a division of Denel SOC Ltd, South Africa's largest manufacturer of defense and aerospace products. Denel PMP is headquartered in Pretoria, South Africa.
PolyCase Ammunition is a Savannah, Georgia-based manufacturer of lead-free small arms ammunition and ammunition components.
###
About Polycase Ammunition
PolyCase Ammunition brings advanced injection molding technology to the ammunition industry and changes everything you knew about ammunition. Leveraging extensive experience manufacturing cutting-edge components for Audi, Volkswagen, Formula 1, and other high-end vehicle engines, PolyCase has developed a revolutionary line of polymer-based ammunition cartridges and projectiles that are light, efficient, accurate, and corrosion and heavy metal-free. PolyCase's polymer cartridge cases eliminate expensive brass from the ammunition manufacturing process, and create weight savings of 15-50%. Advanced Cu/P™ projectiles are high-quality frangibles that retain the performance of a traditional lead-core bullet. The PolyCase product line represents a total rethinking of what makes great ammunition. From the shooting range to the safari, PolyCase is better ammo.
PolyCase is a veteran-owned business headquartered in beautiful Savannah, Georgia. The PolyCase team has over 90 years of combined experience in advanced micro injection-molding.
Media Contact
Karl Hirsch
714-348-0145
Noble Mouse