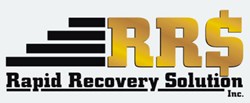 Bohemia, NY (PRWEB) August 26, 2013
On August 26, Rapid Recovery Solution can confirm a new list of do's and don'ts for responsibly paying off debt.
According to an August 23 article from Money Talk News titled "The Worst and Best Ways to Destroy Debt," a consumer must remain astute while satisfying financial obligations. Debt can be a significant burden on Americans who are careless with their funds and commit frequent mistakes, including maxing out credit cards and intentionally unfulfilling statements.
To maintain proper credit scores and avoid accumulating fees, consumers should map out a course of action that depletes debt in a timely and manageable fashion. Physically listing out all outstanding balances is an effective start. One should then prioritize future payments based on due dates and size. More importantly, indebted individuals must be mindful of some common mistakes that only exacerbate the problem. These pitfalls include constantly satisfying minimum payments, draining one's retirement account, seeking cash advances on credit cards and taking out title loans, which often come with fees and high interest rates.
John Monderine, CEO of Rapid Recovery Solution, Inc., provides his insight. "Planning and accurately anticipating future debt are the undisputed ways to properly manage debt." Monderine offers advice of his own. "This article does a good job of educating consumers as to what they should avoid while paying off loans. However, a knowledgeable collection agency such as Rapid could personally inform indebted consumers as to considerations they should specifically be aware of."
Founded in 2006, Rapid Recovery Solution, Inc. is headquartered at the highest point of beautiful Long Island. Rapid Recovery Collection Agency is committed to recovering your funds. We believe that every debtor has the ability to pay if motivated correctly. We DO NOT alienate the debtors; we attempt to align with them and offer a number of ways to resolve not only your debt but also all their debts.
#####