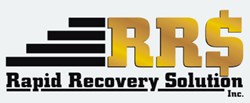 Bohemia, NY (PRWEB) August 27, 2013
Rapid Recovery Solutions comments on an article discussing the evaluation of the reintroduction of home equity loans.
According to an August 24 article from USA Today titled "Your Money: Home equity loans make a comeback," the once-popular method of borrowing against one's home is again building steam. The Great Recession struck the American economy just five years ago, but confidence in home equity loans is rising as property values continue to increase.
Homeowners are borrowing to pay off college loans, credit card payments and new investments, with banks feeling secure in their new responsible standards of loaning. Unlike the seemingly carte blanche lending practices of before, banks now prefer consumers retain at least 20% of home equity, meaning a property valued at $300k with a $200k mortgage would produce a loan no higher than $80k. Additionally, prospective borrowers are likely subject to updated home appraisals to ensure accuracy among equity estimates.
John Monderine, CEO of Rapid Recovery Solutions, offers his opinion. "Americans are all too familiar with the inherent dangers of home equity loans, as they were clear contributors to the financial crisis. Tapping into one's home value is, however, a viable borrowing option that can really pay off." Monderine continues. "The most important aspect to this story is that both banks and homeowners are learning from their mistakes. Collections services continue to be excellent sources of guidance when deciding what time of loan to apply for."
Founded in 2006, Rapid Recovery Solution, Inc. is headquartered at the highest point of beautiful Long Island. Rapid Recovery Collection Agency is committed to recovering your funds. We believe that every debtor has the ability to pay if motivated correctly. We DO NOT alienate the debtors; we attempt to align with them and offer a number of ways to resolve not only your debt but also all their debts.
###