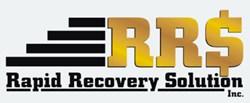 Bohemia, NY (PRWEB) September 26, 2013
Rapid Recovery Solution, Inc. agrees with New York State Senator Charles Schumer on a crucial topic, student loan relief.
According to a September 23 article from Newsday titled "Schumer: More should use program that forgives student loans," not enough indebted college grads are exploring ways to minimize student debt. The Public Service Loan Forgiveness Program is available to all Americans and can accomplish just that.
Enacted in 2007, the College Cost Reduction and Access act eliminates outstanding principal and interest balances from student loans after 10 years of public service. Entities that fall under this provision include federal, state or local government entities or nonprofits with 501(c)(3) tax-exempt designation. Other options minimize monthly payments for workers based on percentages of income. Furthermore, as a leading proponent of this bill, Senator Schumer is encouraging employers in the private sector to offer similar student loan forgiveness options among benefit packages.
John Monderine, CEO of Rapid Recovery Solution, supports this option. "The exorbitant costs of college tuition have been well documented, but debt relief programs such as this are not universally known. The prospect of depleting loan balances should be attractive to many Americans. Any consumer curious about the debt relief options should contract the services of a collection agency."
Founded in 2006, Rapid Recovery Solution, Inc. is headquartered at the highest point of beautiful Long Island. Rapid Recovery Collection Agency is committed to recovering your funds. We believe that every debtor has the ability to pay if motivated correctly. We DO NOT alienate the debtors; we attempt to align with them and offer a number of ways to resolve not only your debt but also all their debts.