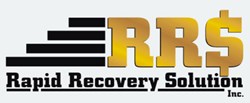 Bohemia, NY (PRWEB) August 31, 2013
Rapid Recovery Solution, Inc. is reluctantly endorsing celebrity-endorsed debit cards as they build popularity among consumers.
According to an August 27 article from Yahoo! Finance titled "6 Celebrities Compete for Highest Debit-Card Fees," prepaid debit cards have become the latest moneymaker for a diverse array of entertainers. Some personalities tied to finance, including advisor Suze Orman and business mogul Russell Simmons, have affixed their names and reputations to plastic. Other celebrities, like Lil' Wayne and Justin Bieber, add limited financial credibility to their cards.
Aside from the names and faces that bear prepaid cards, the accompanying fees required for each are most important to consumers. For example, Simmons' RushCard's costs are nearly double the industry average, with a monthly fee of $9.95 and $2.50 ATM charge after two free out-of-network withdrawals. Alternately, Orman's The Approved Card carries a $3.00 monthly fee and $2.00 ATM charge, both below industry averages.
John Monderine, CEO of collection services provider, Rapid Recovery Solutions, provides his take. "Choosing to a prepaid card rather than traditional debit cards and credit cards is often considered a responsible decision, as it can protect a consumer from debt. Celebrity-endorsed cards, however, carry unnecessary expenses." Monderine continues. "Collection services like Rapid frequently recommend prepaid cards to indebted clients. These celebrity cards have been successful in elevating awareness for prepaid plastic, but consumers must remain prudent when selecting the correct one."
Founded in 2006, Rapid Recovery Solution, Inc. is headquartered at the highest point of beautiful Long Island. Rapid Recovery Collection Agency is committed to recovering your funds. We believe that every debtor has the ability to pay if motivated correctly. We DO NOT alienate the debtors; we attempt to align with them and offer a number of ways to resolve not only your debt but also all their debts.
#####