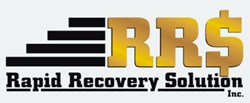 Bohemia, NY (PRWEB) September 16, 2013
Rapid Recovery Solution, Inc. believes all college students, present and future, should familiarize themselves with the various payment and loan options available to them.
According to a September 12 article from U.S. News & World Report titled "Consider Student Loan Interest Rates to Maximize College Savings," the benefits of utilizing 529 college savings accounts are contingent on student loan interest rates. The balance between setting money aside and borrowing funds is a crucial aspect of planning, and a few strategies in particular could be financially beneficial to many.
First, it is almost always safer to borrow money for undergraduate school. Even as rates continue to fluctuate, the ratio between undergrad and grad loan remains consistent, with the latter carrying higher rates. Second, never borrow more than what is needed for each year or semester. However, subsidized federal loans with minimal interest rates should be utilized for as much tuition as possible. Lastly, don't make borrowing and saving decisions based on future interest rates. Congress and the economy dictate loan rates, and they are nearly impossible to accurately predict.
John Monderine, CEO of Rapid Recovery Solution, issues a statement. "Aside from selecting which school to attend, a payment strategy is the most important consideration when preparing for college, and it is rarely a simple determination. 529 education funds remain popular due to their unique tax benefits. Any family curious about their options should consult with an expert collection agency like Rapid."
Founded in 2006, Rapid Recovery Solution, Inc. is headquartered at the highest point of beautiful Long Island. Rapid Recovery Collection Agency is committed to recovering your funds. We believe that every debtor has the ability to pay if motivated correctly. We DO NOT alienate the debtors; we attempt to align with them and offer a number of ways to resolve not only your debt but also all their debts.