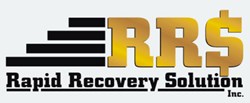 Bohemia, NY (PRWEB) August 21, 2013
On August 21, Rapid Recovery Solution, Inc. examines whether or not student loans hinder college grads even after the debt is paid in full.
According to an August 19 article from Time titled "With Student Debt, Even Paying It Off Isn't the End," borrowers past, present and future must closely inspect the longtime implications of receiving student loans. As approximately two-thirds of American students assume some type of debt, and at an average of $26,600 per loan, school expenses are negatively affecting a sizable portion of the country. As a result, social commitments common to 20-somthings are put off, including marriage and home ownership.
The debt, however, is dangerous for not just fresh graduates. Borrowers of student loans begin saving for retirement at a later age, on average. The article makes note of a $1 million average discrepancy between recipients of four-year degrees and those with simply high school diplomas. Nevertheless, college loans clearly interfere with the financial goals of workers throughout their careers.
John Monderine, CEO of Rapid Recovery Solution, Inc., voices his opinion. "College loans are the trickiest type of debt because their long-term payoff is very difficult to calculate. In the end, education is still the proven way to achieve socioeconomic advancement, but it often comes at a cost."He proposes a quick solution. "The expertise of a capable collection agency like Rapid can go a long way in properly planning for one's financial future and managing outstanding debts."
Founded in 2006, Rapid Recovery Solution, Inc. is headquartered at the highest point of beautiful Long Island. Rapid Recovery Collection Agency is committed to recovering your funds. We believe that every debtor has the ability to pay if motivated correctly. We DO NOT alienate the debtors; we attempt to align with them and offer a number of ways to resolve not only your debt but also all their debts.
###