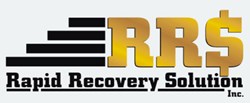 Bohemia, NY (PRWEB) November 19, 2013
Rapid Recovery Solution, Inc. is dismayed by local governments' employment of unlicensed debt collectors.
According to a November 17 article from The Boston Globe titled "DA Continued to Use Controversial Debt Collection Companies," six district attorneys throughout Massachusetts honored contracts with bogus agencies even after learning of their duplicities. The collectors were originally hired to recuperate funds from bad-check writers for local municipalities. However, it took nearly three months to completely terminate the maligned program.
Two dishonest companies, Corrective Solutions and BounceBack, have been accused of, "using mock stationery carrying the signatures and official seals of the district attorneys," and, "improperly operating without a license," according to The Globe. The district attorneys defended their decisions to uphold the contracts by citing a provision in state law that required a 90-day notice of termination for all government contractors. Nonetheless, consumer advocates have remained outspoken with their displeasure of using public funds to compensate apparent criminals.
John Monderine, CEO of Rapid Recovery Solution, weighs in on this issue. "Legitimate and reputable commercial collection agencies like Rapid are always disgusted to learn of phony collectors. However, when government officials employ these scam artists, it is especially disheartening." Monderine continues. "We encourage any business, organization or government entity in need of collection services to perform extensive research on a firm before initiating work."
Founded in 2006, Rapid Recovery Solution, Inc. is headquartered at the highest point of beautiful Long Island. Rapid Recovery Collection Agency is committed to recovering your funds. We believe that every debtor has the ability to pay if motivated correctly. We DO NOT alienate the debtors; we attempt to align with them and offer a number of ways to resolve not only your debt but also all their debts.
#####