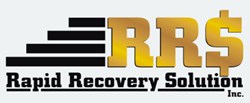 Bohemia, NY (PRWEB) September 10, 2013
Rapid Recovery Solution, Inc. is imploring indebted graduates to consider careers in the public sector.
According to a September 7 article from USA Today titled "Your Money, Programs to Help Shed Student Debt," student loan-forgiveness plans are valuable but often overlooked options for college grads. The program was enacted by Congress to alleviate the burdens of student debt by pursuing jobs in public service. In doing so, an individual can eliminate tens of thousands of dollars in outstanding obligations.
In order to qualify, one must first, of course, obtain a position with a government entity at either the federal, local or state level. Such jobs, however, are becoming increasingly more difficult to secure. The Great Recession has put a premium on job security, and many Americans are willing to forego the potential profits of the private sector for the benefits of public service. The loan-forgiveness will then initiate after 10 years of employment, with the individual satisfying his/her payments for the duration of that time.
John Monderine, CEO of Rapid Recovery Solution, weighs in on this topic. "Collection services companies like Rapid are constantly encouraging young adults to find innovative and contemporary ways to eradicate student debt. Loan-forgiveness programs are largely unknown, so we frequently educate our student clients about this option." Monderine continues. "Our agency is committed to seeing these satisfy their debt obligations responsibly, and loan-forgiveness can be hugely beneficial for all parties."
Founded in 2006, Rapid Recovery Solution, Inc. is headquartered at the highest point of beautiful Long Island. Rapid Recovery Collection Agency is committed to recovering your funds. We believe that every debtor has the ability to pay if motivated correctly. We DO NOT alienate the debtors; we attempt to align with them and offer a number of ways to resolve not only your debt but also all their debts.
#####