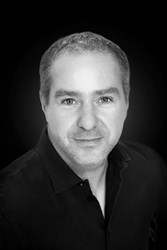 The first step to finding quality tenants is to have a property that will attract them.
Edmonton, AB (PRWEB) February 10, 2014
Many investors shy away from real estate because they don't want the hassle of leasing and managing properties. That is quite understandable, because bad tenants can cost a landlord thousands upon thousands of dollars in attorney fees and damages to the property. Furthermore, they are often impossible to evict. Everyone has heard the horror stories, but how many have heard the success stories?
Ed DePrato says that the first step to finding quality tenants is to have a property that will attract them. Quality people are willing to pay top dollar to live in an upgraded home close to good schools in a safe neighborhood. A home that has been well maintained over the years will attract tenants who are willing to upkeep that home themselves. Many renters have just as much pride in the homes they live in as their owners do.
How and where a property is advertised for lease is also crucial. The classified section of the Edmonton Journal is a good place to start. Property owners should always stress the positives in their ads, such as NEW, MODERN, and RENOVATED. Mention nearby schools and shopping, and paint a picture in the minds of potential tenants by offering descriptions, PRIVATE PARKING, GRAND FOYER, COVERED PATIO, etc. There are many online options to advertise as well, where you can post pictures and even video to advertise your property. Avoid negatives, like NO PETS etc. that conjures up images of a cranky landlord.
Ed DePrato recommends that you show the property only once. Arrange a showing and have all the potential tenants come on the same day. This creates a competitive situation and motivated tenants will often make a cash offer on the spot. This also gives a chance for the property owner to weed out potential bad apples and choose the best tenants. Real Estate Investing can be very lucrative and fulfilling and less risky than many other types of investments. You will want to lean on experienced people like Ed DePrato who can help you get started to avoid being the next horror story.
Related News:

Related Search Phrases:
[Google Trending] [Realtors Edmonton] [Real Estate Investing] [Breaking News] [RE/MAX Realtors] [Edmonton Real Estate] [DePrato Associates of RE/MAX River City South]
Related Hashtags:
#RealEstate #BreakingNews #GoogleTrending #Home #Realtor #Property #Investing #Edmonton #Alberta