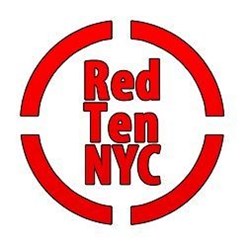 To be able to share the successes of Red Ten NYC to other business owners is something that I am so proud to be doing
New York City, New York (PRWEB) October 03, 2013
Tommy Smith, managing director of outsourced sales and marketing firm, Red Ten NYC will begin his trip on the 6th October starting at the Crown Plaza, NYC. Tommy Smith will use the opportunity to travel the east coast, stopping to visit suppliers and clients in New Jersey and Maryland before finishing off his tour in Florida for the sales conference on the 13th October at the Hyatt Regency, Miami FL. Due to the continued success of Red Ten NYC, Tommy Smith has been named as a guest speaker at the conference. The conference will be an opportunity to share success stories and effective business strategies within the sales and marketing industry.
About Red Ten NYC: http://www.redtennyc.com
Red Ten NYC is an outsourced direct sales and marketing firm based in New York, Dallas and Boston in the USA. The firm provides a cost-effective route to market for their various clients within the telecoms & non-profit industries. "Our proactive and personalized approach to sales and marketing provides results that guarantee a return on investment for our clients," said a spokesperson for Red Ten NYC. The firm provides a cost-effective and specialized alternative to mass media marketing campaigns. "Meaning that clients with a limited advertising budget can benefit from our services because we guarantee results," added a second spokesperson for Red Ten NYC.
The main focus of the sales conference in Miami is to give business owners the opportunity to network and share successful business strategies with other business owners within the flourishing sales and marketing industry. Guest speaker Tommy Smith will share the successes of Red Ten NYC's improved marketing strategy (implemented late December of 2012), a marketing strategy shaped by overall business goals with the end product being to general sales and make money. Red Ten NYC achieved this goal by placing a bigger emphasis on understanding whether their marketing strategy had been effective by analyzing where their results came from. Tommy Smith will share how the firm has gone from strength to strength throughout 2013 since this implementation.
"I am elated and super excited at the invitation of guest speaker for this sales conference," said Tommy Smith. "To be able to share the successes of Red Ten NYC to other business owners is something that I am so proud to be doing," added Tommy Smith, MD of Red Ten NYC.
Regular sales conferences are integral for the success and growth of the outsourced sales and marketing industry across the USA. Profitable business strategies that are being implemented by firms can be shared amongst current and future business owners. As this knowledge is shared between different firms and their owners, the standards of the sales and marketing industry will no doubt continue to improve and direct marketing will continue to dominate over other forms of marketing and advertising.
The number of outsourced sales and marketing firms across the USA is continuing to increase. This is due to the growing demand for the number of sales and marketing firms such as Red Ten NYC due to the benefits that they provide companies in the USA. Red Ten NYC creates effective marketing strategies that send a clear message directly to the customer, at the same time building positive relationships for the client.