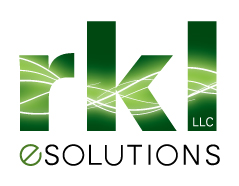 Dynamic growth like ours can actually cause more harm than good in some cases. But at RKL, we're taking a measured and balanced approach so that we're able to maintain the same high level of customer service and support no matter how big we get.
Lancaster, PA (PRWEB) January 09, 2017
RKL eSolutions, a Sage authorized partner and IT consulting firm, has been named one of 'Bob Scott's VAR Stars for 2016.' The latest in a string of noteworthy achievements for the growing company, RKL is recognized among other technology providers for accomplishments in the financial software field. While business growth is considered, industry leadership and innovation are also major factors in award determination.
Walter Goodfield, RKL eSolutions VP of Sales & Marketing, says VAR Star recognition is just another indication of the success of the company's overall market strategy. "Dynamic growth like ours – a more than 30 percent increase in annual revenue in the last couple of years – can actually cause more harm than good if a company lacks a vision and strategy to pull it off. Many software resellers sacrifice something, often customer service, to achieve that kind of expansion. Not at RKL eSolutions. We take a measured and balanced approach to growth so that we're able to maintain the same high level of customer service and support no matter how big we get."
Part of the RKL strategy called for taking advantage of what the company saw as an opportunity after Sage made statements indicating that they might be backing away from Sage 500. RKL began stocking up on resources for that product, where they already had a very significant footprint, including acquisition of the Sage 500 practice of Information Systems Management in 2013. Goodfield says, "Sage 500 is stable and our customers are happy with our stated commitment to support VB6 from Microsoft and the 'no forced migration' strategy from Sage."
The idea of specializing also led the company to begin focusing on industry-specific technology solutions for companies in chemicals, food and beverage, instrumentation and controls, discrete manufacturing, and more. This industry focus also led them to acquire Massachusetts-based Baesis and its JobOps manufacturing software practice.
RKL has enjoyed booming growth over the last two years, with a projected $15 million in revenue for 2016, up from about $12.3 million in 2015. Goodfield points out that most of the increase is from new customers as well as their installed user base. He explains, "The acquisitions have helped us expand the region we serve beyond Central Pennsylvania, while industry specialization has helped us generate significantly higher returns on our marketing and referral activities. All things considered, our strategy has put us on a growth trajectory that is a win for RKL, our vendors, and most of all, the customers we serve."
About RKL eSolutions, LLC
RKL eSolutions offers customized IT services to businesses in a wide variety of industries. As an authorized Sage provider, they implement and support Sage X3, Sage 100, and Sage 500 ERP solutions. As a Microsoft partner, they also provide sales, installation and mentoring on products like Windows, Hyper-V, Exchange, Active Directory, SQL Server, SharePoint, Terminal Services, Cisco, and VMware.
Visit http://www.rklesolutions.com to learn more.