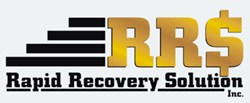 Bohemia, NY (PRWEB) September 07, 2013
Rapid Recovery Solution remains cautiously optimistic about the new aggressive borrowing habits of corporations.
According to a September 5 article from The Wall Street Journal titled "Financial Crisis Anniversary: For Corporations and Investors, Debt Makes a Comeback," American industry is once again comfortable with leveraging strategies. As the economy improves and interest rates remain low, corporations are taking out substantial loans from profit-hungry investors. Total corporate debt has swelled to $6 trillion, a 59% increase since 2007. Banks are again well capitalized and willing to lend out cash in hopes of high returns on investments.
Such trends are considered strong indications of a progressing economy nationally. There are, however, cautionary alerts inherent with increased debt. The irresponsible borrowing of American corporations was largely responsible for the economic downturn of 2008. Some economists fear a repeat in overleveraging tactics, but acknowledge the importance of credit for economic health.
John Monderine, CEO of RRS, provides his expert take on the issue. "It's extremely encouraging to see lenders willing to bet on the success of American companies and extend credit loans. Debt is one of the most consistent barometers for economic strength, and the future appears to be bright." Monderine continues. "Commercial collection agencies like Rapid are, of course, familiar with history and the possible dangers of excessive debt. We have to believe that our country's financial leaders have learned from recent mistakes and are borrowing and lending more responsibly than before the Great Recession."
Founded in 2006, Rapid Recovery Solution, Inc. is headquartered at the highest point of beautiful Long Island. Rapid Recovery Collection Agency is committed to recovering your funds. We believe that every debtor has the ability to pay if motivated correctly. We DO NOT alienate the debtors; we attempt to align with them and offer a number of ways to resolve not only your debt but also all their debts.
#####