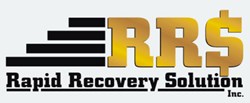 Bohemia, NY (PRWEB) November 25, 2013
Rapid Recovery Solution, Inc. breaks down unusual method for paying down personal debt.
According to a November 22 article from Dallas News titled "Mind Over Math: How Best to Erase Debt?," consumers should sometimes prioritize payments based on emotional fulfillment, regardless of what is best for their finances. Famed debt consultant Dave Ramsey argues, "the math does need to work, but sometimes motivation is more important than math."
For example, paying off debts with the highest interest rates is economically sound, as the consumer ultimately saves money over time. However, if the debt also carries the highest balance, an individual will not experience relief for quite some time. Therefore, the fiscally sound approach is often at the expense of personal gratification. Ramsey contends that the smallest debt, regardless of interest rate, should be prioritized when a debtor simply needs a boost. Moreover, a consumer is always looking ahead with the approach. He/she is then able to apply funds to the next-largest debt sooner, which the article labels the 'Snowball Effect.'
John Monderine, CEO of Rapid Recovery Solutions, offers his opinion "Dave Ramsey and the author of this article are correct in identifying the emotional facets of debt. It is common for consumers to become overwhelmed and disillusioned with their finances when the debt is seemingly endless." Monderine continues. "Having said that, it could be especially dangerous to disregard the arithmetic of debt when strategizing payments. Any consumer with questions about how to properly prioritize debt should consult with a capable accounts receivable collection agency."
Founded in 2006, Rapid Recovery Solution, Inc. is headquartered at the highest point of beautiful Long Island. Rapid Recovery Collection Agency is committed to recovering your funds. We believe that every debtor has the ability to pay if motivated correctly. We DO NOT alienate the debtors; we attempt to align with them and offer a number of ways to resolve not only your debt but also all their debts.