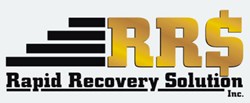 Bohemia, NY (PRWEB) November 21, 2013
Rapid Recovery Solution, Inc. encourages consumers to remain mindful of accumulating debt gaffes while shopping for bargains.
According to a November 18 article from Buffalo News titled "Holiday Debt Can Turn Joy Into Sorrow," American families are especially susceptible to destructive buying practices this time of year. The key for holiday shoppers is to familiarize themselves with the rules and procedures of paying down debt, and to consider these complexities before making purchases.
For example, consumers must realize that credit card debt that roles over into the next month will start accumulating interest, which could quickly turn into compounded interest. Negligent payments also open the door for a series of late fees and over-limit penalties, which drive shoppers further into debt. Moreover, credit card delinquencies will impact one's credit score after even one month of lateness. All of these elements, plus those that are simply unforeseen, could significantly impair a bank account to start the New Year.
John Monderine, CEO of Rapid Recovery Solution, offers sound advice for consumers. "Retail stores drive Americans towards larger and more frequent purchases this time of year through heavy discounts and direct appeals to our emotions. However, the sense of urgency we experience towards buying a gift must take a back seat to financial sensibilities, as payments almost always endure beyond the bliss of exchanging presents."
Monderine continues. "Shoppers must develop realistic game plans for paying off credit card purchases prior to actually buying. Any consumer curious about how to best manage their finances for the holidays should consult with skilled accounts receivable collection agency."
Founded in 2006, Rapid Recovery Solution, Inc. is headquartered at the highest point of beautiful Long Island. Rapid Recovery Collection Agency is committed to recovering your funds. We believe that every debtor has the ability to pay if motivated correctly. We DO NOT alienate the debtors; we attempt to align with them and offer a number of ways to resolve not only your debt but also all their debts.
#####