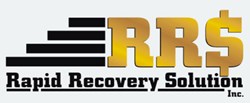 Bohemia, NY (PRWEB) November 30, 2013
Rapid Recovery Solution, Inc. supports a newly published set of ideas for properly manage debt.
According to a November 26 article from DoDLive.com titled "Red to Black: Tips for Overcoming Debt," not all debts are created equal, and they should be handled accordingly. Student loans and home mortgages are unique in that they offer opportunities for future growth in equity and usually carry modest interest rates. Consistent monthly payments of equal amounts are often sufficient until the balances are satisfied. Conversely, consumer goods purchases with credit cards are frequently subject to elevated interest rates, and management of this type of debt is significantly trickier.
To start, consumers must acknowledge credit card debt as blatant strains on their financial security. Simple as this may appear, coming to terms with this reality is often truly difficult for many Americans. Second, every consumer should set personal goals for satisfying individual debts. Financial experts should surely be utilized for this task. Since its sponsoring website is associated with the Department of Defense, the article points readers towards MilitaryOneSource.mil for valuable resources in establishing debt management strategies. Lastly, consumers should frequently monitor their credit scores to gauge the success of their payment efforts.
John Monderine, CEO of collection agency Rapid Recovery Solutions, weighs in. "This is article is particularly shrewd in encouraging consumers to come to terms with the weight of their debts. We live in a culture of consumerism and the damaging affects of our buying are often miscalculated." Monderine continues. "Moreover, properly prioritizing liabilities is absolutely essential to becoming debt free. Financial consultants, personal CFOs and certainly commercial collection agencies could help construct effective management plans for consumers."
Founded in 2006, Rapid Recovery Solution, Inc. is headquartered at the highest point of beautiful Long Island. Rapid Recovery Collection Agency is committed to recovering your funds. We believe that every debtor has the ability to pay if motivated correctly. We DO NOT alienate the debtors; we attempt to align with them and offer a number of ways to resolve not only your debt but also all their debts.
#####