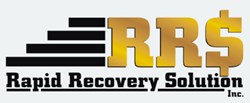 Bohemia, NY (PRWEB) December 07, 2013
Rapid Recovery Solution, Inc. continues to closely monitor the steady increase in college debt.
According to a December 4 article from Christian Science Monitor titled "Student Debt Report...More Graduates Have It and Have More of It" 71 percent of the class of 2012 left school with outstanding loans, a three percent increase from 2008. Moreover, the average debt per student is rising at a rate of 6 percent a year and has nearly reached $30,000, as reported by the Institute of College Access and Success.
A wide array of Americans beyond simply students is beginning to take notice of these startling figures. The Department of Education recently introduced a new Financial Aid Toolkit to be used by high school guidance counselors when recommending colleges. Over the past few months the Senate Health, Education, Labor and Pensions (HELP) Committee has held hearings to construct legislative solutions for rising tuition fees and consider new accountability standards for colleges. Even President Obama has spoken out, acknowledging the need for a rating system of educational institutions based on affordability and value.
John Monderine, CEO of Rapid Recovery Solutions, weighs in. "The rise in student loan debt is one of this country's most pressing issues, so it's encouraging to hear of the federal government taking action on many fronts. However, there is still a lack of urgency on the part of many lawmakers and even the colleges themselves to somehow alleviate young adults from crippling debt. All Americans should be concerned about inflating student debts, as many economists fear it is the next national bubble to burst" Monderine continues. "Any student, parent or graduate seeking advice for how to best manage college debt should consult with commercial collection agencies for unique insight."
Founded in 2006, Rapid Recovery Solution, Inc. is headquartered at the highest point of beautiful Long Island. Rapid Recovery Collection Agency is committed to recovering your funds. We believe that every debtor has the ability to pay if motivated correctly. We DO NOT alienate the debtors; we attempt to align with them and offer a number of ways to resolve not only your debt but also all their debts.
#####