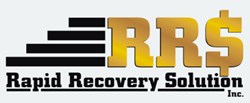 Bohemia, NY (PRWEB) December 09, 2013
Rapid Recovery Solution, Inc. stresses the importance of proper financial planning throughout the holiday shopping season.
According to a December 6 article from [Daily News titled "Money Pros: Avoid the Holiday Debt Hangover By Getting a Handle On Your Finances Before Hitting the Stores" accumulating bills can silence any holiday cheer. Financial consultant Gail Cunningham outlines a scenario of successive fiscal mistakes that affects far too many consumers during this time of year.
After building a substantial credit card balance and failing to satisfy the payment in full during the grace period, the debt rolls over interest kicks in. The increasing obligation is only exacerbated by new charges, and compounding interest ensues. By January, a consumer of stable financial standing finds him or herself in a sea of growing debt.
Cunningham recommends utilizing MyHolidayCheckUp.org, a free financial tool offered online by the National Foundation of Credit Counseling. This program could paint a clear picture for consumers of how much debt can responsibly be incurred during holiday shopping.
John Monderine, CEO of Rapid Recovery Solution, weighs in. "As an accounts receivable collection veteran, I can confirm the common yet hazardous scenario portrayed in this article. We advice holiday shoppers to initiate a heavy financial self-analysis before hitting the stores, then spend accordingly. A well-constructed game plan will be an essential technique when it's time to make payments."
Founded in 2006, Rapid Recovery Solution, Inc. is headquartered at the highest point of beautiful Long Island. Rapid Recovery Collection Agency is committed to recovering your funds. We believe that every debtor has the ability to pay if motivated correctly. We DO NOT alienate the debtors; we attempt to align with them and offer a number of ways to resolve not only your debt but also all their debts.
###