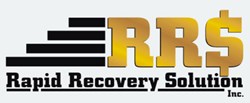 Bohemia, NY (PRWEB) December 21, 2013
Rapid Recovery Solution, Inc. approves of article outlining benefits of post-retirement debt.
According to a December 14 article from Market Watch titled "When It's OK to Retire With Debt," more Americans are exiting the workforce with financial obligations, which isn't always such a bad thing. A new report from the Michigan Retirement Research Center revealed that 70 percent of consumers at the age of retirement are holding onto some form of debt, compared to 64 percent 12 years ago. Moreover, the average debt per individual age 56-61 was $28,300 in 2008 and just $6,200 in 1992.
The important element to consider when analyzing these figures is the type of debt retirees are holding. Home mortgages, which are the biggest debt culprits for Baby Boomers, can be considered 'good debt.' According to Larry Kotikoff of Boston University, long-term obligations like mortgages can be beneficial components of retirees' portfolios, as they could offset retirement pensions that are not indexed for inflation.
Another form of good and valuable debt could involve those of the joint tenancy nature. For example, a retiree may co-purchase a car or home with an heir with rights of survivorship. In the event of the retiree's passing, the cosigner left with the asset may be absolved of all remaining payments.
John Monderine, CEO of Rapid Recovery Solution, approves of these sentiments. "In the collection services, we generally advice consumers to assume and retain debt in relation to their current and future income. For retirees, this usually means paying off existing debts and minimizing new investments as income slows down. However, the circumstances proposed in the Market Watch article reveal the benefits and should be considered by new retirees." Monderine continues. "Any individual with questions regarding how to best manage their debts should consult with an experienced collection agency."
Founded in 2006, Rapid Recovery Solution, Inc. is headquartered at the highest point of beautiful Long Island. Rapid Recovery Collection Agency is committed to recovering your funds. We believe that every debtor has the ability to pay if motivated correctly. We DO NOT alienate the debtors; we attempt to align with them and offer a number of ways to resolve not only your debt but also all their debts.
#####