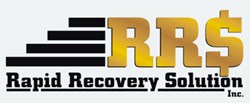 Bohemia, NY (PRWEB) November 22, 2013
Rapid Recovery Solution, Inc. weighs in on the recent trend of decreasing consumer debt.
According to a November 20 article from ABC News titled "Average Credit Card Debt Per Borrower Falls in 3Q," the recent economic downturn and subsequent recovery continues to deter consumers away from large purchases. The average American charged $5,235 through September, a 1.3 percent year-over-year drop from 2012. September also marked the fourth straight month of declining credit card balances in this country, indicative of a nearly universal belt-tightening.
However, more consumers are falling behind on credit card payments. Credit reporting group TransUnion has reported a nationwide delinquency rate of 1.36 percent, up .09 percent from the previous quarter. The article notes that such a bump in late payments is typically from back-to-school purchases in the fall. Nonetheless, the overall late-payment rate is nearing its six-year low, resembling pre-Great Recession proportions.
John Monderine, CEO of Rapid Recovery Solutions, offers his perspective. "As a collection agency, we've witnessed first-hand the nationwide financial conservatism that has endured over the past 5 years. Aside from simply learning responsible budgeting techniques, slow employment growth with stagnant wages has eaten into consumer buying power." Monderine continues. "No matter how high or low credit card balances remain, it's always essential to make timely payments to avoid late charges and interest fees, which drive consumers further into debt."
Founded in 2006, Rapid Recovery Solution, Inc. is headquartered at the highest point of beautiful Long Island. Rapid Recovery Collection Agency is committed to recovering your funds. We believe that every debtor has the ability to pay if motivated correctly. We DO NOT alienate the debtors; we attempt to align with them and offer a number of ways to resolve not only your debt but also all their debts.