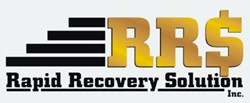 Bohemia, NY (PRWEB) December 15, 2013
Rapid Recovery Solution, Inc. advocates bargain-hunting for high school students and their families when considering colleges.
A December 10 article from U.S. News & World Report titled "10 Colleges Where Graduates Have a Low Average Debt Load," Princeton University boasts the lowest average debt load per student, with $5,096 in 2012, compared the U.S. average of $27,000. Only 24 percent of its graduates borrowed money for tuition or housing expenses. The New Jersey Ivy League also placed first overall among national universities in the publication's quality ranking.
Rounding out the top 5 colleges were Alice Lloyd College (KY), Berea College (KY), Keystone College (PA) and College of the Ozarks (MO), all claiming less than $10,000 in student debt, on average. Not among the 1,006 schools examined in the study's population were the United States Air Force Academy, Coast Guard Academy and the Military Academy at West Point, which require no tuition fees in exchange for military service.
John Monderine, CEO of Rapid Recovery Solution, weighs in. "It's remarkable that the number one ranked school in terms of education is also the least expensive school to attend. These findings speak to the excellence of Princeton, but also indicate a substantial pool of donor funds the school undoubtedly enjoys."
Monderine continues. "The number one university in the country is, however, not the only high-value school around. State universities offer subsidized tuition fees and quality educations. Students should also actively pursue scholarships to minimize college expenses. Any individual concerned about student loan debt should consult with the experts of the collection services industry."
Founded in 2006, Rapid Recovery Solution, Inc. is headquartered at the highest point of beautiful Long Island. Rapid Recovery Collection Agency is committed to recovering your funds. We believe that every debtor has the ability to pay if motivated correctly. We DO NOT alienate the debtors; we attempt to align with them and offer a number of ways to resolve not only your debt but also all their debts.
#####