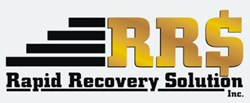 Bohemia, NY (PRWEB) November 23, 2013
Rapid Recovery Solution, Inc. speaks out against controversial guidance for indebted McDonald's employees from the corporation itself.
According to a November 21 article from NBC News titled "McFail: McDonald's Debt Advice to Employees – Return Purchases, Skip the Takeout," the fast food giant is receiving criticism for controversial posts on its consultative website. McResource.com and its accompanying hotline are encouraging workers to return unopened merchandise and bring bagged lunches to work. These suggestions come just months after the same website was attacked for recommending a monthly healthcare allowance of $20.
John Monderine, CEO of Rapid Recovery Solution, weighs in. "The existence of the McResource website and hotline effectually acknowledges the meager wages offered by McDonald's. It also indicates little intention by the corporation to augment the problem through better pay and increased hours. Furthermore, if fiscal advice is the only resource McDonald's is offering employees to improve upon their finances, the information must be much more substantive and realistic. Purchasing inexpensive items from discount and consignment shops seems more plausible than depriving oneself of consumer goods altogether."
Monderine continues. "The fundamental key to properly managing debt is to minimize new charges while paying down existing debt. Low-income earners must take all conceivable precautions to avoid late penalties and subsequent interest fees. Any McDonald's employee or indebted consumer concerned about their handling of debt should elicit the services of an expert accounts receivable collection agency."
Founded in 2006, Rapid Recovery Solution, Inc. is headquartered at the highest point of beautiful Long Island. Rapid Recovery Collection Agency is committed to recovering your funds. We believe that every debtor has the ability to pay if motivated correctly. We DO NOT alienate the debtors; we attempt to align with them and offer a number of ways to resolve not only your debt but also all their debts.