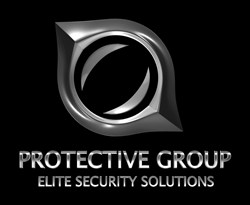 Bohemia, NY (PRWEB) September 16, 2013
The Protective Group, responds to a September 12th article published by ABC News Los Angeles, which states that the screening process for TSA workers under scrutiny after recent threats against an airport by a former TSA officer.
According to the ABC News article titled, "TSA security questions raised after arrest, LAX threat," a former TSA officer "was charged with two federal counts of making threats to terminals at LAX." The article says that the man had made several calls, making threats against the airport. He also sent packages that were believed to be potential bombs.
As stated in the article, the former officer also posted on his website "several statements with religious overtones" and had told authorities that "he just wanted to preach the word of God." The incident prompted authorities to question the procedures and screening process for the TSA even though it was reported that the suspect had passed of all the proper tests before he was hired.
John Monderine, CEO of The Protective Group, a leading corporate security company, believes that after this incident it is important for the TSA screening process to continue to be re-evaluated.
"Having security at an airport is extremely important and it is crucial for those security officers to pass of all the proper screenings and tests before being hired," he says. "In this case, the suspect passed all of these screenings. However, maybe screening should be taken a step further. There should be more in depth background checks on all employees before being hired. The TSA should hire private investigators to really dig up any potentially harmful information."
The Protective Group is an elite full service private security firm with specializations in special event security, corporate security, private investigators, insurance investigators and surveillance. Its top-notch professional security guards have over 150 years of combined law enforcement service and its security personnel are physically fit, professional, athletic, and completely dedicated to ensuring events proceed without a hitch. From charity runs and fashion shows, to fundraisers and art shows, The Protective Group instills confidence and assures safety at an exclusive event or place of business.
#####