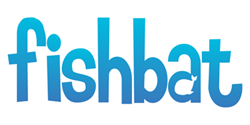 Bohemia, NY (PRWEB) October 22, 2013
Online marketing company fishbat comments on an article published on Forbes regarding how social media campaigns will change in the future.
According to an October 16th article published on Forbes titled, "How Social Media Campaigns Will Change In 2014," businesses will be taking a more serious approach when it comes to social media in 2014. Since social media is becoming such an essential part of business, many businesses will be shifting towards hiring a dedicated social media staff rather than just assigning social media tasks to existing employees.
The article also says that with all of the new forms of social media available, posting text content will no longer be enough to get a message across. According to Forbes, "In 2014, businesses of all sizes will discover the power of social media like Instagram and Vine to creatively market content."
Justin Maas, vice president of client relations at online marketing company fishbat, believes that it is very important for all businesses to take a more serious approach to their social media efforts within the next year.
"Online marketing and social media is becoming an important asset for businesses because more people are shifting their focus away from the more traditional forms of advertisement and more towards social media," he says. "Since so many people have access to the Internet through smart phones, tablets, or laptops at all hours of the day, it is no surprise that advertising online is becoming more dominant. Hiring a dedicated social media staff is very important for businesses since they have the proper skills and knowledge to accurately execute all tasks involved in social media and online marketing."
fishbat, Inc. is a full-service online marketing firm and social media agency dedicated to connecting all types of businesses with their target audiences in the most effective and efficient way. Through innovative strategies in social media management, search engine optimization (SEO), branding, web design, reputation management and public relations, fishbat promotes a consistent and professional online voice for all of its clients.