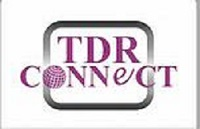 When employees hoard information, an open, information-sharing culture is nearly impossible to attain.
(PRWEB) March 24, 2014
A recent article titled, "57pc of Workers fear Colleagues Hoard Company info for Personal gain", has provoked TDR Connect to voice their concern about how damaging this trend could have on the future growth of businesses. The article was published by Sillicon Republic on 12th March 2014. Managing Director of TDR Connect Darren Mahon comments, "This phenomenon can be rampant throughout an organisation, at all levels. When employees hoard information, an open, information-sharing culture is nearly impossible to attain. And, because the needed information doesn't reach the right people in time to act, companies fail to meet deadlines, revenue or productivity goals; some people even lose their jobs, and others get discouraged and look for employment elsewhere."
MD Darren Mahon believes that a company will never have a truly collaborative team if leaders and managers don't demonstrate a willingness to share information. TDR Connects' Darren Mahon encourages companies to think of ways to share and demonstrate the benefits of effective information sharing.
When employees share information, they're indirectly showing other people how valuable they are to the company. Darren Mahon comments, "Seek out and recognize employees who share information, and highlight how the company and the employee benefited which will in turn encourage others to do the same."
"Two heads are better than one, share your tips and tools, what you have learnt, and ideas with your co-workers, your leadership team and anyone else who would benefit from the information," says MD Darren Mahon.
TDR Connect urge companies to use persuasive communication and hard-core facts to reinforce that employee's must share information to help maintain or raise their position in the company. Darren Mahon believes that to traditional working techniques is no longer working, and is encouraging information hoarders, who could be undermining your business.
Finally, MD Darren Mahon adds, "You can't learn if you don't teach. And when you're not learning, you're stagnating." TDR Connect encourages in today's fast pace environment, consistent and effective communication and knowledge sharing is essential to the growth and success of any company.
TDR Connect is Dublin's leading sales, marketing and promotions company. TDR Connect represent clients directly through event based campaigns, business-to-business and business-to-consumer. The Dublin-based firm's client portfolio is in a league of its own.