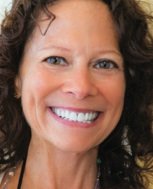 Getting the right diagnosis can require seeing as many as 22 different specialists and spending upwards of $80,000 that is not covered by most insurance plans!
Beverly Hill, CA (PRWEB) June 23, 2015
As a leading business mentoring expert for more than three decades who has been featured on ABC, NBC, MSNBC and in more than 1,500 publications, Philadelphia-based Terri Levine, has helped more than 5,000 business owners in 239 industries succeed by leveraging her exponential growth strategies. Yet unbeknownst to her hundreds of thousands of fans, for years, Levine suffered and camouflaged the ravages of (RSD) in her own life. "It was like a continuous sensation of fire, mixed with prickling needles racing through my body, it even hurt to have the wind blow against my skin" said Levine. "I would often deliver a major presentation in front of hundreds of individuals and then nearly collapse as I walked off stage during the searing pain", continued Levine. "It was not until I received a correct diagnosis and the proper balance of medical and holistic healing that I experienced relief from several years of consistent pain", said Levine.
Reflex Sympathetic Dystrophy (RSD), also called Complex Regional Pain Syndrome (CRPS), is a chronic, painful, and progressive neurological condition that affects the skin, muscles, joints, and bones. The syndrome usually develops in an injured limb, such as a broken leg, or following surgery. However, many cases of (RSD) involve only a minor injury, such as a sprain. And in some cases, no precipitating event can be identified.
"I formed The Terri Levine Foundation for Children with (RSD) to be the change I wanted to see in the world." "Currently, the major of research and funding surrounding (RSD) is focused on finding a cure, however, there are nearly 6-million people who suffer from the disease and getting the right diagnosis can require seeing as many as 22 different specialists and spending upwards of $80,000 not covered by most insurance plans", said Levine. "I was so excited when I met Dlyte CEO, Barry shore and learned that his whole
Dlyte's "For-Not-A-Penny-More™" philanthropic engine allows a non-profit organization to leverage a proprietary, customizable fundraising toolset which includes: a Dlyte™ Custom Landing Page, Custom Email Blasts, Customized Promotional Video, A Social Media Strategy and a Socially-Sharable Video Player. The "For-Not-A-Penny-More™" campaign framework is designed to encourage consumers and corporations seeking to benefit causes to direct their discretionary spending through Dlyte's brand partners' gift cards, to donate a meaningful percentage of the card's face value to the non-profit organization.
"Dlyte created a two phase 90-day campaign strategy that initially allows our donors to "double-back-their-donation" (receiving twice the amount they donated) in the form of gift certificates from Restaurant.com. The second phase of the campaign empowers donors to "Give-At-No-Cost" on an ongoing monthly basis "For-Not-A-Penny-More™" as donors purchase branded gift cards at Dlyte.com and receive Dlyte Points™ that can be donated to our foundation as their cash equivalent" said Levine.
Actress, Reality TV star, Singer and Choreographer, Paula Abdul revealed on the Dr. Oz Daytime Television Show that she suffered from (RSD) for 10 years before being diagnosed properly and finding the mix of medical and holistic solutions to begin her recovery process.
"We are so honored to serve Terri and her Foundation's mission to provide often urgent, unexpected funding to individuals seeking diagnostic or urgent pain management care", says Dlyte CEO Barry Shore. "After completing this initial $80,000 challenge and we will begin work on attracting a "Silence-The-Pain-Of-(RSD)" army of 100,000 individuals who can utilize Dlyte.com to donate each month without costing themselves 'a-penny-more' than they were already planning to spend on food, clothing, entertainment and travel with our several hundred national brands." "Dlyte empowers donors by offering their brand partners gift cards that donate a meaningful percentage of the card's face value to the nonprofit organization. This gives individuals, groups and corporations the ability to raise funds through normal discretionary spending without spending 'A-Penny-More' . "We believe that non-profit and for profit organizations alike will be able to use our "For-Not-A-Penny-More™" campaign framework to unlock revenue opportunities previously unavailable," says Dlyte™ CEO Barry Shore. "Our goal is to become a fundraising organization's most consistent, perennial monthly source of donation revenue because through Dlyte™, every discretionary purchase made through our national brand partners creates added revenue for both the brand and the benefited charitable organization" said Shore.
###
Terri holds a PH.D. In Organizational Behavior and is a Master Consultant and a Certified Guerrilla Marketing™ Trainer & Coach. She is the Founder and CEO of Comprehensive Coaching U, Inc., one of the top coach training programs in the United States. She is an author with over 10 books in print, including several best sellers: Sell Without Selling, Coaching Is For Everyone, And Stop Managing, Start Coaching. Her book, Guerrilla Marketing For Spas was co-written with best-selling author, the late Jay Conrad Levinson.
Dlyte's Trusted Brands™ include, but are not limited to: Amazon.Com, Applebee's, International, Inc., Albertson's, American Airlines, Barnes & Noble, Inc., Bass Pro Shops, Brookstone, Bubba, Gump Shrimp Co., Cabela's Incorporated, Caribou Coffee, Chart House Restaurant, Champs Sports, Chili's, Crutchfield, Cvs Pharmacy, Domino's Pizza, Foot Locker Retail, Inc., Gander Mountain Sports, Gamestop, Gap, Gilt Groupe, Groupon, Inc., Golfsmith, Inc., Home Depot, Itunes, J. C. Penney Company, Inc., Kmart, Ll Bean, Marshalls, Mccormick & Schmicks Seafood & Steaks, Morton's Steakhouse, Old Navy, Omaha Steaks, Overstock.Com, Inc., Overton's, Panera Bread Inc., Papa John's, Qvc, Rainforest Café, Red Robin Gourmet, Burgers, Inc., Regal Cinemas, Staples, Inc., Sephora Usa, Inc., Sports Authority, Starbucks, TARGET, Texas Roadhouse, TGIFridays, The Gap, Tom Thumb, Tj Maxx, Walmart And Xbox. Dlyte™ brand partners are continuously being added to further expand consumer options and fundraising efforts.
About Dlyte: Dlyte Trusted Brands™ is an online company based in Beverly Hills, California that specializes in gift card sales, awards and redemptions. Dlyte delivers on 3 enticing promises [Shop Better. Get Free Rewards & Give At No Cost.]. Dlyte delivers on its promise:
(1) Shop Better: top brands consumers know and trust to their fingertips, saving time and making them money in the form of redeemable, cash Dlyte Points™ .
(2) Get Free Rewards: Dlyte points can be redeemed for partnering brands products and monthly recurring services, including but not limited to: Apple Music Service, Spotify, Hulu Plus, Netflix, Pandora, Amazon Prime, Costco Wholesale, Lifelock Ultimate, Simplisafe, Squaretrade, AT&T Wireless, Verizon Wireless, T Mobile Wireless and others.
(3) Give At No Cost: empowers individuals, groups and organizations to donate a meaningful percentage of each transaction to the cause or non-profit of their choice empowering those organizations with funds previously unavailable to them as a primary or supplemental form of evergreen, annual revenue.
Contact Info:
Terri Levine, Founder
The Terri Levine Foundation for Children with (RSD)
Terri (at) TerriLevine (dot) com
727 Mallard Place
North Wales, Pennsylvania 19454
Phone: 877-401-6165
Dlyte, Inc.
Maurice Gavin, CRO
Maurice@dlyte.com
9301 Wilshire Blvd.
Suite 613,
Beverly HIlls, CA 90210
763-515-0497