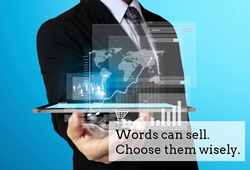 Seattle, WA (PRWEB) July 16, 2014
There are countless articles floating throughout cyberspace that are designed to increase the skills and profitability of internet marketers and SEO teams. How-to blogs, guidebooks, and lists full of exhortations are numerous, and many business leaders can feel like they've heard it all before—but as Fannit.com puts it so succinctly, "You haven't read our article yet."
The recently published article by Fannit.com, "The Ultimate Guide To Bigger And Better Titles" reminds any marketer or business leader of all the rules that they've learned about sculpting a perfect title while also providing them insight into things they likely haven't heard before.
Businesses and internet marketers interested in learning more about Fannit's services and expertise can visit http://www.fannit.com/.
The article begins by explaining the theories behind buzzwords and then dives into the various and most effective, buzzwords that encourage different responses in readers. Not only are massive lists of buzzwords provided, the article also provides helpful information on best SEO practices for title optimization.
Finally, they provide their readers with a DIY-guide to crafting a killer title. As they list the top most effective methods that content writers and internet marketing strategists across the web have found to be the most engaging way to hook readers, they provide example titles and round out the vital details that will allow readers to understand how to begin doing it themselves.
Fannit.com has been a prime source of SEO and inbound marketing industry related information through their popular blog and widely distributed press releases but are eager to hear from other companies on their opinions regarding how they create their own lists of industry 'buzzwords.'
"What are your buzzwords for your industry?" Fannit asks. "What words do you have pinned to your wall for title and headline inspiration? We look forward to hearing your strategies when it comes to creating exceptional content and incredible internet marketing campaigns."
About Fannit
Fannit.com is a full service internet marketing agency that helps companies increase their online presence through engaging and well placed content. They service Seattle area and U.S. based companies inbound marketing, content development, SEO, PPC, E-mail, Press Release, and Website Conversion Optimization.
Fannit
2911 Hewitt Ave
Everett WA 98201
425-359-7989