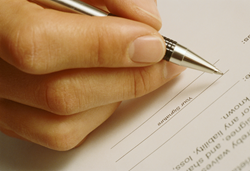 Washington D.C. (PRWEB) October 28, 2014
Government agencies will post different types of solicitations on FedBizOpps (FBO) that are designed to attract businesses that qualify for specific federal set-asides. Federal Set-Asides are government programs which 'set-aside' government contracts for properly registered small business federal contractors. The Department of the Army posted an 8a Program set-aside pre-solicitation on October 15th, 2014 called R--Ft. Detrick, MD LRC Task Order. The pre-solicitation stated the release date for the Army's RFP would be in November of 2014. There is currently no information on how much the Army's contract will be for, however the contract will fall under the Army's brand new EAGLE Program. The Army's EAGLE Program is a new contracting vehicle that is estimated to spend over $23.8 billion over the next five years. The best way to go after Federal Set-Aside Contracts is through the Simplified Acquisition Program.
Below is a copy of the pre-solicitation information for the R--Ft. Detrick, MD LRC Task Order:
R--Ft. Detrick, MD LRC Task Order
Solicitation Number: W52P1J-14-R-0178
Agency: Department of the Army
Office: Army Contracting Command
Location: ACC - Rock Island (ACC-RI)
THIS PRESOLICITATION NOTICE IS FOR ADMINISTRATIVE PURPOSES ONLY. THE REQUIREMENT FOR EAGLE-FORT DETRICK, MD LOGISTICS READINESS CENTER WAS PREVIOUSLY SYNOPSIZED UNDER W52P1J-14-R-0060. RESPONSES TO THIS NOTICE ARE NEITHER REQUIRED NOR DESIRED. THIS RFP WILL BE RESTRICTED TO ENHANCED ARMY GLOBAL LOGISTICS ENTERPRISE (EAGLE) BASIC ORDERING AGREEMENT (BOA) HOLDERS THAT ARE CERTIFIED BY THE SMALL BUSINESS ADMINISTRATION (SBA) FOR PARTICIPATION IN THE 8(a) PROGRAM AT THE TIME OF RFP CLOSING. THE ESTIMATED RELEASE DATE OF THE RFP IS NOVEMBER 2014.
Contracting Office Address:
ACC - Rock Island (ACC-RI), ATTN: AMSAS-AC, Rock Island, IL 61299-6500
Place of Performance:
ACC - Rock Island (ACC-RI) ATTN: AMSAS-AC, Rock Island IL
61299-6500 US
Point of Contact(s):
Jennifer Krantz, 309-782-1299
According to General Dynamics, one of the Top 5 prime contractors, "EAGLE or Enhanced Army Global Logistics Enterprise is not a contract, but a program for procuring global logistic services. Administered through Army Sustainment Command, the program's three main points provide support to maintenance operations, supply operations, and transportation services. EAGLE also supports directorates of logistics, Army prepositioned stocks, left-behind equipment, pre-deployment training equipment and new equipment for training. R--Ft. Detrick, MD LRC Task Order is just one of the many EAGLE program contracts that will be scheduled for release over the next several years.
In order for businesses to bid on the R--Ft. Detrick, MD LRC Task Order in November of 2014 they must first become registered in System for Award Management (SAM) and become a certified 8a Program business. Businesses must be socially and economically disadvantaged in order to apply for the 8a Program. At least one objective distinguishing feature such as race, ethnic origin, gender, physical handicap, long-term residence in an environment isolated from the mainstream of American society, or other similar causes will determine if the business qualifies as socially disadvantaged. Each business must also be at least 51% owned/controlled by the socially and economically disadvantaged individual. The 8a Program lasts for 9 years once a business has been certified, during which they are able to compete for contracting opportunities and other available EAGLE contracts. US Federal Contractor Registration is currently enrolling vendors in their 8a Program Registration which will help determine if their businesses meets all the federal requirements.
New businesses that have questions about the United States Army's EAGLE pre-solicitation posted on FBO can speak with a live Acquisition Specialist by calling 1(877) 252-2700 Ext 1. Acquisition Specialists will conduct a Federal Marketplace Evaluation for each business in order to discover available contracts and direct competition. Businesses can also download the free 8a Program Check List packet on GovernmentContractingTips.com to read more about the program and view a complete breakdown of the requirements.