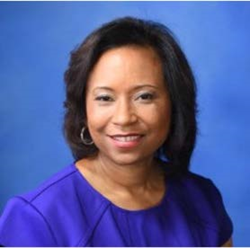 DURHAM, N.C. (PRWEB) May 01, 2019
The Women's Business Center of North Carolina has awarded Carolyn Thurston, CEO & President of Wisdom Senior Care as the Woman Business Owner of the year 2019. The Woman Business Owner of the Year award gratifies business that has persevered in growing, not only their revenue and employees but in its understanding and knowledge in building a sustainable business. These are businesses that have impacted the employees, the owners and the community. Additionally, the award demonstrates continued learning, gives back to the community, and has staying power. Wisdom Senior Care, through franchising business model since 2016 has embodied these qualities, setting a role model business.
Wisdom Senior Care started in home care in Durham, NC with Carolyn Thurston vision to keep more seniors live happily in the comfort of their home. Founding Wisdom Senior Care is a divine call she will always say since she was eight years old traveling the world with her parents and discovering different cultures. With her 25 years of experience in healthcare, she leads her organization on the core values of Faith, Compassion, Commitment, Integrity, and Loyalty. To her whole team, she always reminds the importance of providing compassionate care. She trained more than 250 senior care agency owners on regulations and procedures during the last ten years.
Sharing her purpose and passion for seniors with like-minded and passionate individuals in the family of Wisdom Business Owners, Wisdom Senior Care today has served more than 500 seniors in the state of North Carolina. With the growing elder population in our nation, she firmly believes we can keep more seniors happy in the comfort of their homes.
To support more women like herself grow local businesses, Carolyn Thurston chose to build her organization on the franchise model. As a franchisor, Wisdom Senior Care franchise was established in 2016 with the vision to create a network of successful Wisdom Business Owners in the home care industry. Wisdom Senior Care team firmly believe that our older population is full of Wisdom and deserves to be kept in the comfort of their homes with compassionate care. This mission can be achieved with the Faith of sharing proven systems. She is sharing her experiences, successes with like-minded and compassionate individuals around solid core values. Wisdom Senior Care is driven by the quality of its franchisees thriving to keep more seniors happy. Her mission is to get more women to follow their calls in healthcare.
Following this remarkable journey, the Woman's Business Center of North Carolina (WBCNC) have noticed Wisdom Senior Care impact in local communities and the state of North Carolina. The Women's Business Center of North Carolina is a non-profit organization funded in part through a cooperative agreement with the U.S. Small Business Administration. As a program of the North Carolina Institute of Minority Economic Development, the program supports women-owned and women-led businesses.
Wisdom Senior Care is proud of this Award and success journey and keeps moving forward with its purpose.