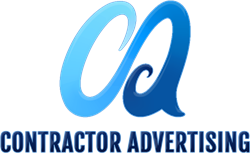 Yelp is one of those sites that a lot of plumbers wish didn't exist. Since it does exist, we offer a comprehensive program to help business owners capitalize on their Yelp profile
Los Angeles, CA (PRWEB) June 30, 2014
Yelp is a highly recognized social media and consumer review website that many plumbers are trying to be a bigger part of. Yelp profile optimization gurus at Contractor Advertising are now offering no cost Yelp profile evaluations and website consultations to plumbing contractors who are trying to grow their business online. "Yelp is one of those sites that a lot of plumbers wish didn't exist. Since it does exist, we offer a comprehensive program to help business owners capitalize on their Yelp profile to maximize the number of new customers they get from the internet," says Dan Goldstein, Director of SEO at Contractor Advertising.
The experienced team of internet marketing professionals at Contractor Advertising has been working with contractors to improve their return on investment when it comes to internet marketing for over 10 years. Recently there have been a large number of algorithm changes from Google that have affected plumbing contractors according to Dan Goldstein, Director of SEO for Contractor Advertising. "With the Google Panda 4.0 update and Penguin and Hummingbird updates we have seen many local plumbing websites drop in search results. Then you take into consideration Google's transition for Google Places to Google My Business the landscape has really changed. A lot of plumber SEO companies don't comply with Google's guidelines so the sites they work on suffer. We perform plumber SEO that complies with Google's high standards, so our customers do very well online when it comes to generating calls and getting new customers."
Yelp profile optimization and Plumber SEO experts at Contractor Advertising are now offering website evaluations including Google My Places and Yelp profile analysis to plumbing contractors and other contractors to help them determine whether or not their website is ranking well and helping them to convert visitors into new customers. They can also help plumbers determine whether or not they have been affected by various Google algorithm updates. According to Google there were over 500 updates to their search engine algorithms in the last 12 months. Additionally there have been a number of important changes to the way Google and Yelp display results, which many contractors rely on. According to Dan, Google My Business optimization has been one of their most sought after offerings. "As more and more people rely on mobile devices such as cell phones and tablets like the iPhone and iPad, Google My Business listings have become more important because the mobile search engine algorithms use map location as one of the key indicators for displaying results on mobile devices. To get the most calls possible it important to be prevalent in Google My Business listings for a plumber's most desired search phrases," says Dan Goldstein.
Another important element of the Plumber SEO evaluation is to help contractors determine how well their Video SEO and social media is going. YouTube is now the second largest search engine and many consumers rely on videos to get a feel for a plumbing company before making a decision to hire them. They also spend a lot of time on social media and may consider companies who are not involved to be behind the times. "One of the most important elements of good plumber SEO is video Search Engine Optimization and Social Media Optimization. Videos are one of the easiest ways to promote your brand to potential customers and social media provides opportunities for interaction," says Dan Goldstein.
Yelp profile, Video Optimization, Social Media Optimization and Plumber SEO experts at Contractor Advertising are available to discuss internet strategies with plumbing contractors. To learn more about Contractor Advertising or to schedule a no cost evaluation of your plumber SEO and online visibility please give them a call or visit their website. You can also read their informative blog posts or read their press releases regarding Search Engine Optimization for plumbers.
Contractor Advertising
8 Hangar Way
Watsonville, CA 95076
(866) 714-5511