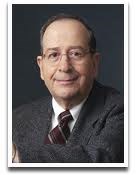 Washington , DC (PRWEB) February 03, 2014
Rep. Steve Israel will be introducing a Resolution for National Cancer Prevention Day that serves to remind people that when looking at cancer, they need to look at prevention and reducing risks for human health and the environment. This will be the third year introducing the resolution and historically has been the opportunity to expand the cancer conversation to include prevention.
The day events will include high profile speakers, including special guest speakers Howard K. Koh, M.D., M.P.H., Assistant Secretary for Health, U.S. Department of Health and Human Services.
Graham A. Colditz, M.D., DrPH, will deliver The Ronald B. Herberman, M.D. Memorial Lecture: Niess-Gain Professor of Surgery, Professor of Medicine, Chief, Division of Public Health Sciences, Deputy Director, Institute for Public Health, Washington University in St. Louis, Member, Institute of Medicine. The Ronald B. Herberman, M.D. Memorial Lecturer is in memory of Dr. Herberman, Less Cancer board member and pioneer in cancer prevention.
Other speakers include Congressman Steve Israel, U.S. Representative for New York's Third Congressional District and Congressman Charlie Dent, U.S. Representative for Pennsylvania's Fifteenth Congressional District.
Margaret I. Cuomo, M.D., Less Cancer board member and author of A World Without Cancer, will serve as panel moderator. Margaret I. Cuomo, MD, is a board certified radiologist, teaching professional, and national advocate for the prevention of cancer, heart disease, and diabetes. Her recent book, A World Without Cancer: The Making of a New World and the Real Promise of Prevention, presents a provocative and surprising look into the ways that profits, personalities, and politics obstruct real progress in the war on cancer. This groundbreaking book, based on her own firsthand experience with cancer patients, has been described as "urgent and powerful," "an eye-opening look at the way we fight cancer," and a "call for bold leadership to transform our system from treatment to prevention."
Panelists Include:
Esther L. Barazzone, Ph.D., President of Chatham University
Dianna Cohen, Creative Advocacy Director and Co-Founder, Plastic Pollution Coalition
Graham A. Colditz, M.D., DrPH
Heather M. Dacus, D.O., M.P.H., Director, Bureau of Chronic Disease
Control, New York State Department of Health
Ellen B. Deutsch, Senior Vice President, Global Technical Services and Chief Sustainability Officer, The Hain-Celestial Group
E. Janie Heath, Ph.D., APRN, ACNP-BC, FAAN, Associate Dean for Academic Programs, Thomas A. Saunders III Family Endowed Professor of Nursing, University of Virginia
BIll Couzens Less Cancer Founder who originally hails from Detroit, Michigan is a graduate of Wayne State University and the Founder and President of the nonprofit Next Generation Choices Foundation, widely known as Less Cancer. Less Cancer has worked to raise awareness for the reduction of cancer risks. Founded in 2004, Next Generation Choices Foundation partners with communities to create and dispense educational tools that focus on environmental health and lifestyle and have been instrumental in educating law makers.
The public charity was formed in response to the escalating incidences of cancer and is committed to cancer prevention.
Next Generation Choices Foundation Board is Chaired By Thomas M. Sherman, MD, and Board Members include Bill Couzens, Margaret I. Cuomo, M.D., Greg Lam, Veronique Pittman, Maryann Donovan PhD, MPH, Miles O'Brien, John Couzens, Stormy Stokes Hood, KC Graham. Ronald B. Herberman, M.D. (In memory)