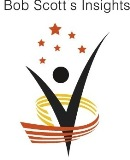 Our rise through the ranks of Bob Scott's Top 100 VARs has been a source of great pride for Altico Advisors
Marlborough, MA (PRWEB) June 17, 2014
Altico Advisors (http://www.AlticoAdvisors.com), a Microsoft Dynamics GP, Microsoft Dynamics CRM, and NetSuite Cloud Solutions partner serving more than 200 clients throughout New England and beyond, has been named to the Bob Scott's Insights Top 100 VARs for 2014. The Top 100 resellers are chosen from organizations specializing in the sale, implementation and support of Enterprise Resource Planning (ERP) and accounting software.
"We want to congratulate this year's class of Bob Scott's Top 100 VARs," said Bob Scott, executive editor of Bob Scott's Insights.
The selection is based on the annual revenue generated by each reseller. A special report that includes names of the organizations selected for this year's Top 100 list, ranked by revenue, is downloadable at Altico Advisors has placed in the Top 100 every year since the report was first published in 2008, climbing steadily through the ranks each year.
"Our rise through the ranks of Bob Scott's Top 100 VARs has been a source of great pride for Altico Advisors," says Mike Kean, Altico's President. "While our growth has been mainly organic, 2014 was a year in which we also significantly expanded our footprint in the East region through the acquisitions of New York based Paradigm Business Solutions and Boston based Ariett's Microsoft Dynamics GP practice."
Additional information about Altico's recent acquisitions can be found at "Altico Advisors Acquires Microsoft Dynamics GP Partner and Expands Footprint in the Greater New York City Area" and "Altico Advisors Announces the Acquisition of Ariett's Microsoft Dynamics GP Practice."
The 2014 special report on the Top 100 VARs reveals some interesting insights into the changing landscape for technology companies. Scott noted for example that large CPA firms have moved to the top of the list, while smaller firms have exited the market. Acquisitions have resulted in consolidation. The move to the cloud has triggered many accounting software resellers to add NetSuite to their offerings. Some are expanding their geographies. Others are defining more narrow areas of specialization, be it industry verticals or advisory services.
About Altico Advisors
Headquartered in Massachusetts, Altico Advisors implements and supports business, financial, and customer management software solutions for mid-market enterprises, primarily throughout New England. In addition, Altico provides a wide variety of integration, consulting and advisory services, such as outsourced financial services, business and IT strategy alignment, software selection, and business analytics. Altico Advisors is a NetSuite Solution Provider and a Microsoft Gold Partner. Connect with Altico Advisors on our Web site at AlticoAdvisors.com/Contact and on our blog at AlticoAdvisors.com/blog.aspx.
About Bob Scott
Bob Scott has been informing and entertaining the mid-market financial software community via his email newsletters for 15 years. He has published this information via the Bob Scott's Insights newsletter and Web site since 2009.
He has covered this market for 23 years through print and electronic publications, first as technology editor of Accounting Today and then as the Editor of Accounting Technology from 1997 through 2009. He has covered the traditional tax and accounting profession during the same time and has continued to address that market as executive editor of the Progressive Accountant since 2009.