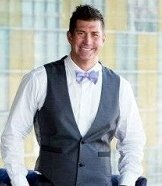 Denver, Colorado (PRWEB) July 03, 2014
The Home Loan Arranger, Denver Mortgage Broker Jason M. Ruedy, is not a proponent of reverse mortgages for every senior. However, he believes this type of loan is an excellent option for seniors who meet a certain set of criteria. While many deem reverse mortgages to be a poor choice, Mr. Ruedy believes they can be an effective method for tapping the equity in a home - but only if the homeowners opting for reverse mortgages fully understand how the reverse mortgage process works and are able to meet the financial responsibilities required by this type of loan.
According to a June 4, 2014 article authored by Susan Taylor Martin and published in the business and personal finance section of The Boston Globe entitled, "The Fix that Failed: Reverse Mortgages," Reverse mortgages can be a useful financial tool for homeowners who have substantial equity, who intend to live in their homes for many years, and who plan to take the cash out over time instead of all at once.
According to Jason Ruedy, the article implies that many seniors (people over the age of 62) who qualify for reverse mortgages don't fully understand the associated terms and are under the impression that they (or their heirs) will not have to repay the reverse mortgage loan and its accumulated interest when the homeowners either move or pass away. Additionally, the article implies that many seniors are not aware of the ramifications of not keeping their homeowners insurance policies in effect as well as paying their property taxes.
"Reverse mortgages do not produce free money. Reverse mortgages are complex. It can be difficult to explain all of the intricacies to some people in a way that they understand. There are some true horror stories out there that describe situations in which reverse mortgages have resulted in foreclosures and seniors being forced out of the homes they've lived in for decades." - Jason M. Ruedy, The Home Loan Arranger
Mr. Ruedy believes that reverse mortgages are not the right option for some people. However, reverse mortgages can be an excellent financial tool for seniors who truly understand the financial responsibilities that go along with this type of loan.
"If you're smart about it, a reverse mortgage can work out beautifully. If not, it can result in disaster. I talk to seniors (and their children) all of the time about the pros and cons of reverse mortgages. I highly recommend them to people who truly understand how they work - both their positive and negative aspects. I'm happy to talk with anyone who has questions about reverse mortgages."
About The Home Loan Arranger:
Mr. Jason M. Ruedy, also known as The Home Loan Arranger, has 20+ years of experience in the mortgage business. His company was built around the crucial principles of hard work, discipline, and determination. The Home Loan Arranger evaluates client applications quickly and efficiently and structures loans with the best possible terms. Mr. Ruedy is successful in achieving loan closings for clients while meeting their highest expectations. Jason M. Ruedy is ranked #2 in the state of Colorado by Scotsman Guide, which is the top leading resource for mortgage originators.
For media inquiries, please contact Mr. Jason M. Ruedy, "The Home Loan Arranger":
The Home Loan Arranger
512 Cook St #100
Denver, CO USA
Phone: (303) 862-4742
Toll Free: (877) 938-7501
http://www.thehomeloanarranger.com/